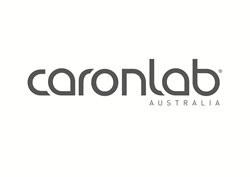 These connections will mean possible new business and sales opportunities for Bump eRaiser
(PRWEB) July 22, 2016
Caronlab Australia, a company with the focus of developing and marketing high-quality ingrown hair and shaving products, announced they were successful in forging some important new connections for its Bump eRaiser range, when it attended the 2016 ECRM Diet, Vitamin & Sports Nutrition conference in Tampa, Florida.
This specific ECRM event gives companies in the nutritional, sports and health fields a chance to gather together and meet with some of the most influential retail buyers in their respective industries. Sales executives report outstanding performance at the event, and are very positive about their future coming out of it.
"Our brand had the chance to meet with some of the industry's heavy hitters in Walgreens, Vitamin Shoppe, Vitamin World, CVS, Cardinal Health, Jet.com and AmeriMark," said Derek Griffin, Retail Brand Manager for Caronlab. "These connections will mean possible new business and sales opportunities for Bump eRaiser."
Caronlab Australia is known for pushing the boundaries of innovation in the salon world. It is named after beauty therapist and company founder Lilliane Caron, who deeply understood the pressures of operating a salon, and she made it her mission to make life easier for beauty therapists worldwide. As such, Caronlab has become Australia's leading wax manufacturer and a world-renowned institution for waxing and education. The company's products have been honed over 35 years of quality work, and they meet the highest levels of quality and performance.
Caronlab's Bump eRaiser line has been designed to prevent and treat ingrown hairs, bumps and redness, creating smooth and healthy looking skin following hair removal. Each scientifically formulated product contains an advanced combination of ingredients for a complete, effective solution.
In 2009 Bump eRaiser went from being sold in salons only to being introduced into the retail market in Australia and demand for their unique products have grown exponentially. Bump eRaiser's Medi Paste spot solution to ingrown hairs, Concentrated Serum to calm irritated skin, Triple Action to treat ingrown hairs and retard hair growth and Cool Splash to cool hot, red, and irritated skin after shaving or IPL will all be entering the market.
"It was extremely important to be involved in the ECRM trade show, and we're very excited about the opportunities we have in store from it," said Derek Griffin.
Bump eRaiser products are available on Amazon. To find out more about the Bump eRaiser product range visit http://www.bumperaiser.com.au and to learn more about Caronlab Australia visit http://www.caronlab.com.au.