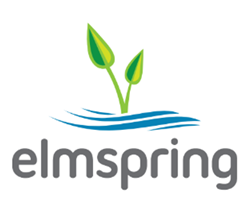 We are seeing firsthand the huge growth of real estate technology solutions. We have never worked with such a diverse group of businesses before that have disruptive solutions and are already getting impressive traction.
Chicago, IL (PRWEB) July 22, 2016
The elmspring accelerator is pleased to announce the remaining participants for elmspring 2016. The accelerator program is set to begin July 25, 2016, and will welcome eleven new companies.
The elmspring accelerator, founded by real estate entrepreneurs Thomas Bretz and Adam Freeman, is a four-month intensive program that aims to support disruptive technology in real estate and related industries. Each startup receives seed capital, access to elmspring's impressive network of advisors and mentors along with its partnering businesses, such as Century 21 Affiliated, Waterton Associates and Harrison Street, office space at Chicago's tech hub 1871 and a host of professional services and resources. The program includes a Demo Day, scheduled for October of this year, where startups demonstrate their products for serious investors.
According to elmspring's Program Director, Bob Gillespie, this round of the accelerator will prove to be more expansive than previous sessions. "Our applicant pool grew exponentially from last year. We are seeing firsthand the huge growth of real estate technology solutions. We have never worked with such a diverse group of businesses before that have disruptive solutions and are already getting impressive traction. Elmspring and our cohort companies will have an extensive impact on the real estate tech industry."
Previously, elmspring announced the first five participant companies, including MarketSquare, Enodo Score, Kahoots, Capital Construction Solutions and Blue Crates. Below is a brief introduction to the final companies.
aiPlaz: AiPlaz is a peer-to-peer digital marketplace platform. The platform connects people looking for an event space with those who have excess space to share. The shared platform aims to ease last-minute bookings for event space and gives the user flexibility to choose from options, in a cost-effective way. The company's goal is to monetize under-utilized real estate properties, both residential and commercial. 
Boni: Boni develops assistive technologies for people with disabilities, particularly those individuals with visual impairments, and property owners of complex indoor spaces, such as airports, hospitals, universities, museums and shopping malls. The Boni indoor discovery and navigation solution works with a mobile application, which is free for people with disabilities and draws revenue from the property owners who have engaged with Boni. The technology is currently active in Chicago, San Francisco, Baltimore, London, Berlin, Barcelona, Istanbul and Dubai. Over 20,000 users with visual impairments are utilizing the services at more than 50 different venues.
FoggyTrail: FoggyTrail connects outdoorsmen with private land. A strong community marketplace, FoggyTrail allows people to seamlessly list, search, book and pay for their next outdoor excursion. With FoggyTrail handling the booking, payment and customer support, landowners can lease their land with peace of mind. The company also boasts vetted landowners, a cancellation policy and customer support.
ParqEx: ParqEx is the Private Parking Marketplace that connects owners of underutilized parking spots to people in need of a place to park. Local residents, businesses and real estate companies are able to monetize their idle assets while renters find more convenient and less expensive parking options. ParqEx Access+ provides additional value by allowing control of garage doors and gates through the app. 
RentHub: RentHub is streamlining market intelligence for the rental housing industry. The platform delivers granular insights on valuable data points like rental rates, amenity compositions and trends to help craft a view of the market that is comprehensive and in real-time. Through RentHub products, stakeholders are able to automate market intelligence workflows that have previously been compiled manually, housed in spreadsheets and otherwise cumbersome to complete.  
BrightPolicy: BrightPolicy is homeowners insurance for the digital native.  It is the only way to buy homeowners insurance from the comfort of your phone or laptop, without talking to a salesperson and answering dozens of questions about the composition of the home. BrightPolicy accomplishes that by making use of new data sources not used by the legacy insurance providers.  
For more information about the elmspring accelerator, email info(at)elmspringchicago(dot)com.