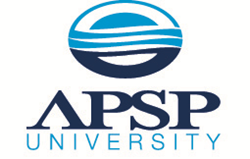 Alexandria, VA (PRWEB) July 21, 2016
The Association of Pool & Spa Professionals (APSP) University announces five certification courses scheduled for pool and spa builders, designers and hot tub and service providers at the 2016 International Pool | Spa |Patio Expo, Oct. 30-Nov. 4 at the Ernest N. Morial Convention Center in New Orleans.
The lineup of APSP University courses includes:
PSCC Pool & Spa Construction Course - Designed for novice and experienced pool and spa builders, as well as designers who need to know more about pool and spa construction. This three-day course covers the APSP Builders Manual and gives key information to conform to industry standards and prepare for the CBP Certified Building Professional® exam.
CST Certified Service Technician Course - For experienced pool and spa service repair technicians looking to complete their skill set. The three-day course provides an overview of circulation, filtration, hydraulics and electricity and explains common problems with pool finishes and how to repair them.
CMS Certified Maintenance Specialist Course - For novice and experienced individuals who are interested in learning more about pool and spa maintenance basics. This three-day course provides a thorough understanding of safety, pool circulation and filtration, pool maintenance and water quality, and covers other important topics such as electrical systems, pool structures and finishes, heaters and controls and customer service.
CHTT Certified Hot Tub Technician Course - For novice and experienced hot tub technicians and service specialists. This two-day course covers the essentials of servicing portable and permanently installed hot tubs and spas and equipment repair and replacement.
Retail Operations Bootcamp Course - Designed for anyone who owns or works in a pool, spa or hot tub retail location. This one day course introduces the core principles, including customer service, financial operations and critical sales techniques of small business operations in the swimming pool business.
Students who successfully complete the courses will have a new option to take computerized testing, the first of its kind in the industry. "With computerized testing, students get immediate results as well as strength and weakness reports," said APSP Director of Education Maria O'Hara. Traditional testing will also be available with results in about three weeks.
"The full slate of APSP University certifications at Expo offers pool and hot tub professionals a head start on next season," O'Hara said. "But overall, we meet the APSP University student wherever they are--whether it is in-person, live virtual courses or online self-paced courses--we provide the flexibility in scheduling and deliver immediate results demanded by today's students."
Registration for APSP University courses at the 2016 International Pool| Spa |Patio Expo is now open. All education seminars are ticketed events and require registration. For more information about APSP University in-person, live virtual, or online self-paced courses, or to become an APSP University Accredited provider of industry training, email APSP University at apspuniversity(at)apsp.org.
•••
About APSP University
APSP University is the country's premier pool, spa and hot tub education provider. Offered in classrooms around the country, as self-paced courses, and in live virtual format, APSP University courses are all based upon the nationally recognized ANSI/APSP/ICC pool, hot tub, and spa standards. This means participants are learning building techniques and service and repair methods that are based on current technologies and sound research. APSP Certified professionals use state-of-the-art technology to deliver and service quality pools, spas, and hot tubs. To see complete course and certification offerings, and computerized testing options, visit APSPUniversity.org.
About APSP
The Association of Pool & Spa Professionals (APSP) is the world's oldest and largest association representing swimming pool, hot tub, and spa manufacturers, distributors, manufacturers' agents, designers, builders, installers, suppliers, retailers, and service professionals. Dedicated to the growth and development of its members' businesses and to promoting the enjoyment and safety of pools and spas, APSP offers a range of services, from professional development to advancing key legislation and regulation at the federal and local levels, to consumer outreach and public safety. APSP is the only industry organization recognized by the American National Standards Institute to develop and promote national standards for pools, hot tubs, and spas. For more information, visit APSP.org or the Association's consumer site, EscapetoWater.com.