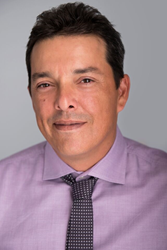 It's clear there is a strong correlation between work-related anxiety and substance abuse, and this can have an extremely detrimental effect on employees and businesses alike.
Tampa Bay, Fla. (PRWEB) July 25, 2016
A 2016 CareerCast analysis of the 10 most stressful jobs in America paired with studies about the nature of the jobs and the industries has provided a foundation for behavioral healthcare professionals to utilize in their assistance to both employees and employers.
Government surveys have revealed that people diagnosed with mood or anxiety disorders are roughly twice as likely to have a substance use disorder as compared to the general population, while those diagnosed with substance use disorder or dependence are about twice as likely to suffer from mood and anxiety disorders (1). Novus Medical Detox Center, a prominent Florida-based drug treatment facility, cautions that a high-stress work environment can lead employees to turn to drugs or alcohol as a form of release and may subsequently contribute to substance use disorders. To prevent these negative outcomes, Novus advises workers and employers to be aware of the link between stress and substance abuse, and to pursue healthier methods of stress reduction.
The CareerCast analysis of the 10 most stressful jobs of 2016 placed enlisted military personnel at the top of the list, followed by firefighters, airline pilots, police officers, event coordinators, public relations executives, corporate executives, broadcasters, newspaper reporters and taxi drivers (2). Among the stress factors associated with these roles were personal danger, responsibility for public safety, deadlines, high-pressure situations, public scrutiny and interactions with the public (2). Government analysts also cited long work hours, concerns over job security and increasing work intensity as risk factors for job stress (3).
While military personnel tend to have lower rates of illicit drug use than the civilian population, a government report noted that abuse of prescription drugs and alcohol were higher among service members than civilians, with 11% of service members misusing prescription drugs and 47% engaging in binge drinking (4). Another government report examined substance use by industry and found that heavy alcohol use was highest in the mining (17.5%), construction (16.5%) and accommodations/food service (11.8%) industries; illicit drug use was highest among those in accommodations/food service (19.1%), arts/entertainment/recreation (13.7%) and management (12.1%) positions; and substance use disorders were most prevalent among accommodations/food service (16.9%), construction (14.3%) and arts/entertainment/recreation (12.9%) workers (5).
According to Will Wesch, Director of Admissions for Novus Medical Detox Center, these findings suggest that stress-inducing jobs can lead workers to engage in self-destructive behaviors. "It's clear there is a strong correlation between work-related anxiety and substance abuse, and this can have an extremely detrimental effect on employees and businesses alike," Wesch cautioned. "High stress levels, drug use and excessive alcohol consumption can all have a negative impact on workers' health and wellbeing. If employees are burned out from constant stress and are resorting to substance abuse, their productivity and quality of work are likely to suffer—which can create expensive repercussions for employers."
Government estimates indicate that drug abuse costs $193 billion per year, including $120 billion in lost productivity and $11 billion in healthcare costs (6). In addition, full-time workers who were current drug users were more likely to miss two or more workdays in the past month due to illness or injury (16% vs. 11% for non-users), and they were twice as likely to skip one or more days of work, at 16% vs. 8% (6). Excessive alcohol consumption had an even higher financial toll: $223.5 billion per year, including nearly $161 billion in workplace productivity losses and over $24 billion in healthcare costs (7).
To address the interdependent issues of workplace stress and substance abuse, Wesch urges workers and employers to take proactive steps to reduce stress and replace substance use with healthier habits. He encourages employees to engage in exercise as a more beneficial way to relieve stress and tension, and to try meditation or deep-breathing exercises to create a sense of calm and relaxation. Wesch says workers should make an effort to disconnect from their jobs after hours and spend more time with family, friends or pets, and he suggests reading, movies, art, music and travel as more rewarding forms of escape than drugs or alcohol. Finally, he advises employees to speak with their supervisor or human resources if they need help prioritizing projects, managing work-related stressors, or obtaining counseling for personal, work-related or substance use issues.
Wesch maintains that employers also have a responsibility and vested interest in ensuring workers' health. He counsels businesses to foster open, two-way communication, which can help alleviate employees' anxieties regarding job security and performance expectations, and he suggests supervisors regularly consult with staff to ensure their workload and deadlines are manageable. Wesch also calls for employers to invest in workers' safety and wellness, from providing proper safety equipment to maintaining a zero-tolerance policy for harassment, and he recommends they promote positive social interactions via company outings, sports teams and other activities. Finally, he advocates for an employee assistance program (EAP) that provides confidential support to help workers resolve personal issues, mitigate workplace stressors or seek treatment for substance use disorders.
Novus has helped many individuals overcome dependency and addiction through its medically supervised alcohol and drug detox programs, which minimize the discomfort of withdrawal. The Florida detox facility employs proven medical protocols in its individually customized treatment plans, offering 24-hour access to nursing care and withdrawal specialists. Novus is acclaimed for its success in treating high-dose methadone cases, and is equally proficient in comfortably and safely detoxing patients from alcohol, illicit drugs and prescription medications.
For more information on Novus Medical Detox Center and its alcohol and drug treatment programs, visit http://www.novusdetox.com.
About Novus Medical Detox Center:
Novus Medical Detox Center has earned The Joint Commission's Gold Seal of Approval for Behavioral Health Care Accreditation as an inpatient medical detox facility. Licensed by the Florida Department of Children and Families, Novus provides safe, effective alcohol and drug treatment programs that are based on proven medical protocols and designed to minimize the discomfort of withdrawal. The facility is located on 3.25 acres in New Port Richey, Florida, in a tranquil, spa-like setting bordering protected conservation land. Intent on proving that detox doesn't have to be painful or degrading, Novus set out to transform the industry by bringing humanity into medical detox with individually customized treatment programs and 24/7 access to nursing care and withdrawal specialists. Today, Novus is renowned as a champion of industry standardization and a staunch advocate of patients fighting to overcome substance use disorders. Frequently recognized for its contributions to the industry and local community, Novus has become a regular source to media publications such as The Wall Street Journal and USA Today, and has ranked in the Tampa Bay Business Journal's Fast 50, the Florida Business Journal's Top 500 and the Inc. 5000 list of America's fastest-growing companies. For more information on Novus' medically supervised detox programs, visit http://novusdetox.com.
1. National Institute on Drug Abuse. Comorbidity: Addiction and Other Mental Illnesses; revised September 2010; page 2. drugabuse.gov/sites/default/files/rrcomorbidity.pdf
2. Dill, Kathryn. "The 10 Most Stressful Jobs in 2016"; Forbes; January 11, 2016. forbes.com/sites/kathryndill/2016/01/11/the-10-most-stressful-jobs-in-2016/
3. Centers for Disease Control and Prevention. Work Organization and Stress-Related Disorders; last updated July 1, 2009. cdc.gov/niosh/programs/workorg/risks.html
4. National Institute on Drug Abuse. DrugFacts: Substance Abuse in the Military; revised March 2013. drugabuse.gov/publications/drugfacts/substance-abuse-in-military
5. Bush, Donna M. and Rachel N. Lipari. "Substance Use and Substance Use Disorder by Industry"; The CBHSQ Report; April 16, 2015. samhsa.gov/data/sites/default/files/report_1959/ShortReport-1959.pdf
6. Office of National Drug Control Policy. How Illicit Drug Use Affects Business and the Economy; May 24, 2011. whitehouse.gov/ondcp/ondcp-fact-sheets/how-illicit-drug-use-affects-business-and-the-economy
7. Centers for Disease Control and Prevention. Excessive Drinking Costs U.S. $223.5 Billion; last updated April 17, 2014. cdc.gov/features/alcoholconsumption/