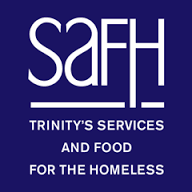 New York (PRWEB) July 26, 2016
Raphael Toledano President of Brookhill Properties, LLC, a premier New York based real estate investment company, is pleased to announce that Brookhill Properties is a sponsor of Trinity's Services and Food for the Homeless (SAFH) located at 602 East 9th Street in the East Village. SAFH is an established soup kitchen and food pantry provider, offering assistance to the homeless living in the East Village and serving about 200,000 meals annually.
Brookhill Properties made a significant monetary contribution and Brookhill personnel are volunteering their time at SAFH's Soup Kitchen which serves food daily, Monday through Friday.
"We are honored to be working with such a well-established and great resource for the East Village Community," stated Courtney Knopf, Executive Vice President at Brookhill Properties. "Their services are an invaluable asset to the community and SAFH's passion and dedication to providing for the needy is truly inspiring."
This year SAFH is celebrating 30 years of assistance to the homeless living in the East Village. Their mission is to provide a reliable source of food for those who are hungry, to support good nutrition through its meals and with education, to offer connections to other social services, and to strengthen the community through a shared network of opportunities and support.
About Brookhill Properties
Brookhill Properties is a real estate investment firm that has firmly established itself in the New York City market. Brookhill Properties is focused on the acquisition and development of residential properties in neighborhoods in the East Village and Chelsea neighborhoods. Brookhill was founded by entrepreneur Rafi Toledano, who has a proven track record of real estate investment deals. The Brookhill team brings together a unique group of experienced team with broad experience in the global real estate markets, as well as property development, real estate finance, and law, all working together to maximize our investments.
# # #