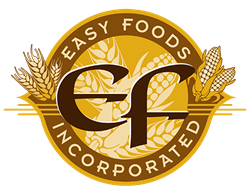 Doral, FL (PRWEB) July 23, 2016
The Vedgee brand of wraps are created entirely from vegetable puree, extra virgin olive oil, and garden herbs. These wraps are available in four distinct flavors consisting of San Marzano Tomato Garlic, Garden Cucumber, Baby Spinach Garlic and Roasted Red Pepper Rosemary. All Vedgee packages come with a total of six wraps and there are no artificial flavors or colors, everything is made from real vegetables and herbs. In fact, the wraps can be enjoyed with a variety of ingredients or nothing at all. Vedgee's fresh wraps have zero trans fats or cholesterol.
Visit http://www.vedgeewraps.com for more information about Vedgee wraps fresh from the garden including useful recipes.
About Easy Foods Inc.
Headquartered in Doral, Florida. Easy Foods is a tortilla company founded on the premise that artisan roots and values make a difference. Committed to operating under the highest of standards on its state of the art facility with the best and most advanced automated quality control equipment available, Easy Foods produces the freshest of tortillas that are consistent, pliable and most importantly, flavorful.
By focusing on the consistency and quality of the product, Easy Foods has managed a strong and consistent growth that has taken the company from supplying product in South Florida to the Caribbean, South America, Central America and throughout the eastern United States. For more information or to learn more about their wholesale tortillas call 305-928-1593.