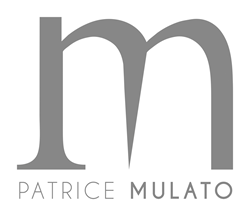 BOCA RATON, FLA (PRWEB) July 23, 2016
Patrice Mulato, a French company that produces all natural hair cosmetics, announced the company was successful in forging some important new connections for the brand when it attended the 2016 ECRM Diet, Vitamin & Sports Nutrition conference in Tampa, Florida.
This specific ECRM event gives companies in the nutritional, sports and health fields a chance to gather together and meet with some of the most influential retail buyers in their respective industries. Sales executives report outstanding performance at the event, and are very positive about their future coming out of it.
"We had the opportunity to meet with some of the industry's heavy hitters in Walgreens, Ahold, CVS, Cardinal Health, Jet.com and AmeriMark," Founder Patrice Mulato said about the product line. "These connections will mean possible big new business and sales opportunities for Mulato Cosmetics."
Behind the brand is the story of a hairdresser becoming increasingly aware of the health risks that stylists are exposed to on a daily basis. After years as a stylist and distributing dyes and hair product to France's leading professionals, Patrice Mulato began to suffer from asthma and skin allergies from the dyes which led him to develop an alternative to standard, chemical dyes, offering natural pigments for the first time in France.
Instead of toxic chemicals damaging the hair, opening roots and exposing the skin to harmful substances, Mulato's line actually treats and revitalizes the hair and scalp with needed vitamins and minerals. The combined formula of dye and shampoo nourishes dry hair, reinforces weak hair, gives shine to dull hair and brings volume to fine hair.
The products have been developed by a professional for professionals and can be used in a technical way in a salon or at home. Pigments can be used as is or mixed with traditional dying products, pigments can be mixed one another to give a wide palette of highlights and hair care products address all hair type issues including dry, greasy, damaged, dull, dyed, dandruff, kids and more. The pigment solutions give great results on both dyed as well as natural hair unlike most chemical dyes.
It is ideal for men and women who want to color their hair but do not want to use permanent dyes because they will cause damage. The product lasts 3 to 4 weeks and during that time the color is vibrant and radiant. Temporary colors are popular because the user can change to another color in a rather short period of time. The color is designed to use with the company's fragrant shampoos that are also free of damaging chemicals.
"It was extremely important to be involved in the ECRM trade show, and we're very excited about the possible opportunities we have in store from it," said Mulato.
Packaging and logistics for all products are done partially by individuals with learning disabilities. Mulato reached out to the demographic after having a family member with a disability and ingraining the philosophy to include all walks of life in his company structure.
For more information on the company and products visit http://www.mulato-cosmetics.com/en.