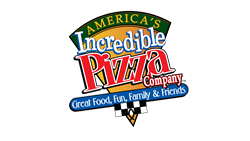 With this tragedy happening so close to us, I wanted to make sure we at Incredible Pizza did everything we could to give our community the chance to come together for a day of family and friends to honor those who lost their lives protecting others
San Antonio, TX (PRWEB) July 23, 2016
San Antonio's Incredible Pizza Company will be hosting a day to support the families of fallen Dallas police officers on Tuesday, July 26, with up to 50% of the stores sales from the event going to the Assist the Officer Foundation in Dallas. Local families are encouraged to come out from 2 – 8 pm to show their support.
Activities for the day will include balloon art by Silly McNilly from 4 – 5 pm and the Mustang and Corvette Club car show from 6 – 8 pm. There will be Poké lures set for the Pokémon Go players, special appearances by patrol cars and fire trucks, and games such as musical chairs, karaoke, and contests to round out the day.
When asked why he took it upon himself to put together this event, organizer Derrick Kalk says, "With this tragedy happening so close to us in Texas, I wanted to make sure we at Incredible Pizza did everything we could to give our community the chance to come together for a day of family and friends to honor those who lost their lives protecting others. As a military city, San Antonio has a unique ability to understand the sacrifice these brave men made to keep the peaceful protestors, civilians, and residents safe."
For those who would like to help but can't attend the event, donations can be made directly to the Assist the Officer Foundation at 1412 Griffin St. East, Dallas, TX 75215; online at atodallas.org/support; or by phone at 214.747.6839. Make checks payable to Assist the Officer Foundation or ATO.
About San Antonio's Incredible Pizza Company: The all-indoor 55,000 square foot Family Entertainment Center is smoke and alcohol free and offers seating for hundreds of people. Since their humble beginnings, their priority has been to provide their guests with exceptional food, thrilling games, and fun-filled memories for a lifetime. They offer an all-you-can-eat buffet and a variety of attractions, including laser tag, go-karts, drop zone, and bumper cars. The game room also holds over 100 video and prize games. Learn more at sanantonioincrediblepizza.com.
About Assist the Officer Foundation: The Assist the Officer Foundation provides financial assistance to officers who are facing the loss of income due to serious injury, life-threatening illness, or other catastrophic events. Immediate assistance is also available to an officer's family in the event of the death of an active officer. Since its creation in 1999, then foundation has provided assistance to hundreds of officers and their families who were faced with any number of different life-altering situations. Learn more at atodallas.org.