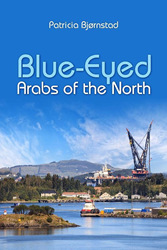 "This romance tests the boundaries of marriage, as its characters come to some heart-wrenching decisions." - Robert Fletcher, CEO of Strategic Book Publishing and Rights Agency
(PRWEB) August 03, 2016
Forty-three-year-old Katie, an American divorcée, is newly married to Norwegian civil engineer Olaf Hammerstrøm. He is much older and is a kind and understanding man, but there's little spark in their marriage. Olaf is her third husband and she really wants the marriage to work, but about the only thing the two have in common is their religion.
Restless and suffering from feelings of isolation and dissatisfaction with her marriage, Katie needs a challenge and needs to get away for just a little while from her new life in Norway. She takes a summer teaching job at a boarding school in England to escape. Olaf lets her go, but with trepidation because he truly loves his wife. On her new job, Katie is taken under the wing of the school's director of studies. The two educators quickly become friends, and as the summer passes by, they draw closer. It's decision time: What will Katie do at the end of the summer?
The book's title, "Blue-Eyed Arabs of the North," refers to Europeans, specifically Norwegians, who have been successful in the oil business, literally going from rags to riches.
About the Author: Patricia Bjørnstad grew up in Memphis, Tennessee, lived with a Navy husband in Miami and in Norfolk, and then left the U.S. for a new life with a new man in Norway. She is a retired teacher who finds great joy in writing and gardening. "Life in a foreign land was so different, challenging, and inspiring to creativity that I kept diaries, and subsequently turned them into a book." Her previous book was A Quiet Life in Bedlam.
"This romance tests the boundaries of marriage, as its characters come to some heart-wrenching decisions. We are pleased to announce its release," said Robert Fletcher, CEO of Strategic Book Publishing and Rights Agency.
BLUE-EYED ARABS OF THE NORTH (Kindle ISBN: 978-1-68181-577-0, eBook ISBN: 978-1-68181-576-3) is available for $9.99 at http://epubco.com/shop/products/blue-eyed-arabs-of-the-north-by-patricia-bjornstad/, or at Amazon.com or Barnesandnoble.com.
The softcover version (ISBN: 978-1-63135-654-4) is now available for $25.50 and can be ordered through the publisher's website:
http://sbpra.com/PatriciaBjornstad or at Amazon.com or Barnesandnoble.com.
WHOLESALERS: This book is distributed by Ingram Books and other wholesale distributors. Contact your representative with the ISBN for purchase. Wholesale purchase for retailers, universities, libraries, and other organizations is also available through the publisher; please email bookorder(at)sbpra(dot)net.