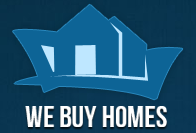 Washington, DC (PRWEB) July 22, 2016
We Buy Homes is pleased to reach a milestone, half-decade anniversary.
When We Buy Homes launched five years ago, the American real estate market was still feeling the pinch of the 2008 recession. From robust market activity in 2006, followed by a sharp and alarming decline in 2007 and the crash in 2008, buyers and sellers were not happy. Many sellers lost money on sales and many buyers had to set aside expectations and purchase rundown properties that they had to fix up on their own. While a glimmer of hope was seen in the market in 2010, lower-than-average prices and continued upheaval in the market kept many investors away from what could have been very financially sound properties.
Despite the uncertainly, We Buy Homes launched, and promptly thrived. Year after year, the company grew. It didn't seem to matter what the market data said, We Buy Homes remained profitable and growing. How was this possible?
The success of this house buying company is not a secret. It all comes down to excellent management, a sound business plan created by experienced professionals, and putting the customers first – always. Once it makes a purchase, We Buy Homes uses its dedicated teams of contractors and tradespeople to renovate the "As Is" homes, and put them back on the market. With this model, countless neighborhoods have improved and many have been able to get on with their lives without having to pause for expensive renovations, costly realtor commissions, and without having to wait on a fluctuating market for a sale.
The We Buy Homes model is this: provide a competitive cash offer on an "As Is" home and treat the seller with the respect and dignity they deserve, right from the initial call to closing the sale. Using this model, siblings that have inherited a home, military families on the move, downsizing seniors or empty nesters, and those who don't have the resources to renovate their homes for the traditional real estate market are all able to turn their investments into cash.
Liquidating is the end goal of any investment, and We Buy Homes is the perfect way to liquidate a real estate asset.
Five years is just the beginning for this energetic company that is making a real difference in the lives of homeowners looking for a hassle-free way to sell unwanted property for cash. If you live in Virginia, Maryland, or the District of Columbia and want more information on how to get a quick, competitive offer on your "As Is" home, please visit https://webuyhomes-inc.com/about.
About We Buy Homes
We Buy Homes is a cash-for-home company that purchases houses in any condition. If necessary, the company then renovates the home and prepares it for sale. The aim of We Buy Homes is to provide a fast and easy way for property owners to divest themselves of homes they no longer want or need, and to help those who do not want to engage in costly renovations or rely on the unstable housing market for a sale. We Buy Homes is proud to improve the real estate values in the communities in which it operates.
Contact Details:
We Buy Homes
1725 I St NW, Suite 300
Washington, DC 20006
Phone: 1-877-715-5508
Source: We Buy Homes
###