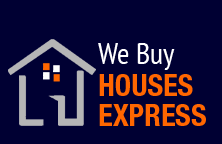 Washington, DC (PRWEB) July 22, 2016
We Buy Houses Express isn't kidding when it says "express." This home buying company has recently revamped its system and can now give homeowners a very competitive cash offer in as little as seven minutes. Are you wondering how this is possible? This house buying company can turn your real estate asset into cash quickly because:

This is a company that knows the markets in which they operate. We Buy Houses Express has purchased, renovated, and sold houses in Virginia (VA), Maryland (MD), and the District of Columbia (DC) for many years, so it knows the value of new, well-lived, vintage, condo, etc., homes in many different neighborhoods.
The company is run by people with real experience. When homeowners approach We Buy Houses Express, they are connected with an industry professional that has experience in the home buying and renovation industries. This professional understands their situation and the value of the house, no matter what condition the property is in.
Excellent customer service means faster results for clients. The company was created to give deserving homeowners an alternative to the traditional real estate market. The process has been refined and improved over the years, so homeowners do not need to renovate their own homes, pay a realtor commission (which could be as high as 6 percent), and wait on the unstable housing market. With a mandate to get homeowners cash fast for their "As Is" homes, every process has been fine tuned to meet this goal.
No need for the homeowner to renovate. A traditional real estate agent will point out all the expensive repairs and upgrades the homeowner need to make to get the house ready for the market. Most homeowners do not have the money, credit or time to undertake these costly repairs. The company will buy the home "As Is" in any condition. No repairs necessary.
It almost sounds too good to be true, doesn't it? A real cash offer on the home in seven minutes enables the homeowners to sell the house without having to worry about costly renovations and repairs and no real estate commissions. It's all true. Thanks to the innovation and single-minded focus of We Buy Houses Express, homeowners in Virginia (VA), Maryland (MD), and the District of Columbia (DC) no longer have to be tethered to a property they do not want or need. Instead, they can get a competitive cash offer from a professional, well-established company in as little as seven minutes so they can get on with their lives.
Thanks to this house buying company, it's never been faster or easier to get cash for your home.
For more information or to get a quick, competitive offer on the house, please visit https://webuyhousesexpress.com/about.
About We Buy Houses Express
We Buy Houses Express has completely changed the way homes are bought and sold. The emphasis is on the "express" part of the name. Thanks to this incredibly innovative company, homeowners have the fastest possible means of liquidating their real estate assets into fast cash. Loved by homeowners, landlords clearing out rental properties, military families, and real estate investors alike, those who use We Buy Houses Express love the fact that they can get a competitive cash offer within seven minutes for homes they don't need to fix up in order to sell. How does this company do it? With an experienced team led by an expert in the field who understands the home buying and selling process, and who also understands the needs and wants of those looking to sell. Each client is treated with the respect, care, and dignity they deserve – and each client gets cash fast for their asset.
Contact Details:
We Buy Houses Express
4601 N. Fairfax Dr, Suite 1200
Arlington, VA 22203
Phone: 1-877-724-4261
Source: We Buy Houses Express
###