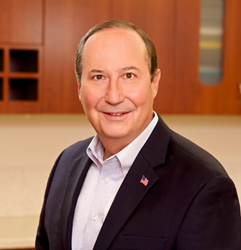 Our goal is to present a 'dream office' for today's practitioners, based on many years of experience meeting the needs of orthodontists and related specialists.
(PRWEB) July 25, 2016
Boyd Industries, a leading supplier of dental equipment and cabinetry, has been selected as the key exhibitor for a new display entitled "Office of the Future" at the 2016 annual meeting of the Northeast Society of Orthodontists (NESO), which will take place October 6-9 at the Marriott Marquis Times Square in New York City. NESO, a constituent of the American Association of Orthodontists, serves orthodontists and related practitioners in the states of Maine, New Hampshire, Vermont, Massachusetts, Rhode Island, and Connecticut, and in the Canadian provinces of Quebec, New Brunswick, Prince Edward Island, Nova Scotia, and Newfoundland.
"We are honored to have been selected to help create this display," says Adrian LaTrace, CEO, Boyd Industries. "Our goal is to present a 'dream office' for today's practitioners, based on many years of experience meeting the needs of orthodontists and related specialists. We want to offer some new ideas to NESO attendees, and to help them as they plan for the next stage of their practices."
An important factor in that planning, LaTrace notes, is a growing trend toward larger, multi-practitioner and multidisciplinary practices. "Recently," he says, "we have seen an increase in orthodontists partnering with a pediatric dentist and/or an oral surgeon in one facility. While this helps the individual specialists financially by spreading the burden of the operating expenses, having several disciplines under one roof can present challenges in office layout and equipment selection. Our display at NESO will help attendees understand how a knowledgeable manufacturer can provide—and if necessary, design and custom manufacture—furniture and fixtures appropriate to all the practitioners involved."
In addition to encouraging multispecialty partnerships, the continuous increase in orthodontists' operating expenses is influencing their approach to making equipment decisions. Rather than going with the lowest-cost option, Boyd Industries finds that practitioners increasingly view these purchases as a long-term business investment. "They expect to buy cabinets and equipment that will provide them many years of trouble-free service," says LaTrace. "This is not a new concept, but lately we are hearing more questions from doctors about product reliability, post-sales support, and overall performance."
Another factor driving orthodontists' equipment and furnishings selections—and something sure to be uppermost on the minds of NESO attendees—is the growing competitiveness of the field. The number of orthodontic offices from which a patient or a patient's family can choose is steadily growing. To build a healthy, growing practice, orthodontists need to differentiate themselves from other practitioners within their geographic area, and a key point of differentiation is the appearance and aesthetics of the office.
"The facility needs to stand out both visually and functionally," says LaTrace. "We're seeing this reflected in the choices our customers are making in terms of style, color, and finish, and we're also receiving more requests for customization—pieces specifically designed to meet the needs of a particular practice operating in a particular space." As a vertically integrated manufacturer, he points out, Boyd Industries is able to react quickly to requests for custom products; its "build-to-order, configure to order" manufacturing process enables it to fulfill most customer orders within four to six weeks of receipt of order.
"Visitors to the 'Office of the Future' display at NESO," says LaTrace, "will have the chance to see what is at the forefront of development of dental office equipment, backed by many years of experience in the orthodontic field. We are proud of the fact that we have many Orthodontists whose families are multi-generation owners of Boyd equipment. As it has been for decades, our mission is to give dentists, especially orthodontists, pediatric dentists, and dental surgeons, what they need to succeed and thrive in today's world."
About Boyd Industries:
Boyd Industries is a market leader in the design and manufacture of specialty dental and medical operatory equipment. Its high-quality and reliable equipment has been the choice of orthodontists, pediatric dentist, oral surgeons and other healthcare professionals for over 55 years. Boyd's products include a full line of dental exam, treatment and surgical chairs, dental delivery systems, LED exam and surgical lighting, custom sterilization and storage cabinetry, and doctor or assistant seating.
Boyd equipment is specifically designed to provide maximum practice productivity while incorporating ergonomic characteristics for the doctor, staff and patient. As an original equipment manufacturer, Boyd uses a vertically integrated manufacturing approach to assure it meets high quality standards. This approach allows Boyd to control each step of component fabrication and product assembly. To learn more about Boyd products, please visit http://www.boydindustries.com/home.
About Adrian LaTrace:
Adrian E. LaTrace comes to Boyd Industries with more than 25 years of leadership in companies ranging from start-ups to large public corporations in the healthcare, renewable energy, and aerospace industries. His experience in developing high-performance organizations is helping Boyd provide leadership for the dental equipment needs of the future.