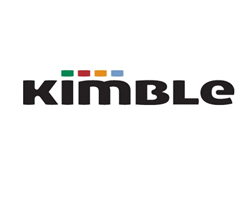 This is another example of how the tight integration of Kimble and Sage Live on the Salesforce platform provides a best in class solution which can deliver tangible benefits for organizations like SDDirect.
(PRWEB) July 22, 2016
Kimble Applications, a leading professional services automation solution that is pre-integrated with Sage Live, and Acuity Solutions, continue their successful partnership with another new client win.
Social Development Direct (SDDirect), a leading provider of high-quality, innovative social development assistance and research services, has chosen Kimble and Sage Live to support the organization as it grows. SDDirect is based in London with a worldwide network of senior associates and specialists.
Sage introduced Acuity Solutions, a Sage business partner, to work with SDDirect. They recommended Kimble, whose solution is pre-integrated with Sage Live, a new cloud accounting solution.
Both are built on the Salesforce platform. This combined solution was selected as it brings together information from across the entire organization to allow easy collaboration between teams and departments.
Sage Live and Kimble help fast growing organizations like SDDirect to make smarter and more timely decisions to help accelerate their growth.
Marcus Leathwood, Acuity Solutions Managing Director, comments: "It was a pleasure working with the SDDirect team to identify the optimum solution to meet their requirements. SDDirect does extremely valuable work around the world and we're pleased that we are able to help support them in their ambitions."
Sean Hoban, CEO of Kimble Applications, comments: "This is another example of how the tight integration of Kimble and Sage Live on the Salesforce platform provides a best in class solution which can deliver tangible benefits for organizations like SDDirect. I am delighted that our partnership with Acuity is enabling Kimble and Sage to demonstrate the power of our combined solution in the professional services market."