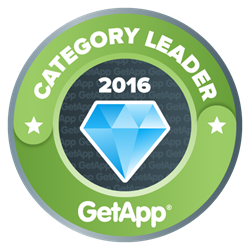 Deputy's premiere placements in both categories were due to a variety of factors, but their strong scores in the subcategories of Integrations, Security, and Reviews propelled them to the top
Atlanta, GA (PRWEB) July 26, 2016
Leading global workforce management solution, Deputy, today unveiled that it was named Category Leader in both Workforce Management and Employee Scheduling of GetApp's Q3 Quarterly Ranking Report for HR and Employee Management Software. GetApp, a Gartner company, is the leading premium business app discovery platform on the web and showcases the Top 25 Workforce Management Apps based in the cloud each quarter.
"Deputy's premiere placements in both categories were due to a variety of factors, but their strong scores in the subcategories of Integrations, Security, and Reviews propelled them to the top," said Suzie Blaszkiewicz, market researcher and project manager at GetApp. "These subcategory scores demonstrate their commitment to offering their customers a seamless experience syncing up with other systems, peace of mind when it comes to data security, and the reassurance that Deputy is enjoyed and well-rated within the industry by their users."
Currently, Deputy integrates with an ecosystem of over 35 applications and services, providing its 25,000 customers across the globe with end-to-end business solutions in payroll, point of sale, project billing, and more. The solution also utilizes leading technology and practices including encryption, application security, AWS cloud infrastructure, penetration testing, and reporting to manage the security and integrity of its clients' data.
"At Deputy, serving our SMB and enterprise customers and helping them seamlessly run healthy, successful businesses, has always been our top priority," said Jason Walker, president, Americas at Deputy. "Today's recognition is a testament to our commitment to Deputy's core vision and only motivates us further to continue to provide an innovative, top-of-the-line solution to our customers."
For its quarterly rankings, GetApp scores each app using five factors, worth 20 points each, for a total possible score out of 100. These factors include user reviews, integrations, mobile app availability, media presence, and security. As the Category Leader, Deputy received an overall score of 77 in Workforce Management and 78 in Employee Scheduling. The solution also obtained a perfect score of 20 in the Integrations subcategory and nearly a perfect score of 19 in the Security subcategory for both rankings.
Learn why business owners and enterprises are entrusting Deputy to manage their entire workforce from the cloud. Try Deputy for free today at Deputy.com or call us at 1-855-6-DEPUTY (855-633-7889).
About Deputy
Founded in 2008, Deputy is headquartered in Sydney, Australia and Atlanta, USA, with offices in Los Angeles, the United Kingdom, and the Philippines. As the ultimate workforce manager, Deputy offers best-in-class technology in a cloud-based solution that simplifies scheduling, timesheets, tasking, and other employee communication. This, coupled with brilliant mobile apps and one-click payroll integration, equips business managers with the tools they need to get out of the back office and into the action. More than 25,000 customers in 73 countries use Deputy to manage their employees. For more information, visit Deputy.com and follow @DeputyApp.
About GetApp
A Gartner company, GetApp is the leading premium business app discovery platform on the web. The site focuses on profiling established business apps — mostly software as a service (SaaS) — targeting an audience of small and medium-sized businesses and business buyers from enterprise departments.