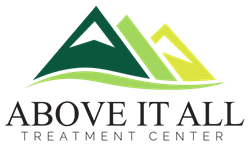 In my experience, clients who come from out of state (like those from Ohio) are successful because they are investing a lot in their sobriety.
Lake Arrowhead, CA (PRWEB) July 26, 2016
Opioid addiction is a nationwide healthcare epidemic—and it is hitting some regions harder than others. Case in point: The United States Surgeon General recently warned that the State of Ohio was in dire need of additional facilities where those suffering with opioid addiction could receive treatment. In response to his call, Above It All Treatment Center has issued a new statement to the press, offering an impassioned welcome to Ohio residents who are in desperate need of addiction detox, treatment and recovery.
U.S. Surgeon General Vivek H. Murthy has noted that in many communities there is resistance to opening new addiction treatment centers, as residents are concerned about bringing more addicts into the neighborhood. However, the life-and-death healthcare needs of those reeling from opioid addiction far outweigh these concerns. Most importantly, there is ample proof that addiction treatment programs work.
"This is evidence-based treatment," Murthy noted. "Science tells us it works, and if we can get more people access to it, then we can ultimately help save more lives."
While Ohio currently lacks the number of addiction care facilities it needs to adequately address the local healthcare epidemic—and many of the facilities that are in place can only accept a small number of patients at any given time—California's Above It All Treatment Center stands ready to embrace individuals seeking treatment from all across the state.
In fact, the treatment center, based out of Lake Arrowhead, has worked with more than 100 Ohio residents in the past, guiding them through the recovery process and helping them find freedom from addiction. California is the state with the most resources available to combat addiction, and Above It All, in particular, offers many resources to those struggling with opioid abuse. There are no laws or ordinances that prevent someone from Ohio from travelling to California to get treatment.
In fact, those who do often find great success. "In my experience, clients who come from out of state (like those from Ohio) are successful because they are investing a lot in their sobriety," said Amy McHenry, Director of Admissions at Above It All Treatment Center. "They are taking the important step of leaving homes and their comfort zones in order to get the help that they need and lay the foundation for real recovery."
More information about the addition treatment programs at Above It All is available at http://www.aboveitalltreatment.com.
About:
Above It All Treatment Center is a fully accredited addiction treatment center located in Lake Arrowhead, California. It is licensed and certified by the California Department of Health Care Services (DHCS), accredited by the Commission on Accreditation of Rehabilitation Facilities (CARF), and a member of the National Association of Addiction Treatment Providers (NAATP). The facility offers evidence-based models of treatment and follows the 12-step methodology. In addition, clients engage in holistic activities to strengthen mind, body, and spirit as they are equipped with the strategies and resources necessary for recovery. Above It All is nestled high in the San Bernardino Mountains providing a beautiful and serene environment.