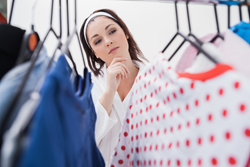 Elkridge, MD (PRWEB) July 22, 2016
International nonprofit Planet Aid today released a series of tips on how to revamp your summer wardrobe in an environmentally friendly manner. The advice provides readers with an alternative option to throwing out worn or tired--but still perfectly good--clothing.
With a mission of helping the environment, Planet Aid is dedicated to recycling textiles. By simply repurposing old clothes, people can reduce greenhouse gas emissions, conserve water that would be used to manufacture new clothing, and reduce landfill waste volumes.
Planet Aid's recommendations included transforming old T-shirts into new ones through some well-placed cuts or dye or adding new designs to shoes that have seen better days.
Planet Aid also suggested transforming old clothes into something entirely new. Through a few simple tricks, a T-shirt can become a tote bag, a headband, or a scarf.
For those who are less artistically inclined, the recycling nonprofit encouraged purchasing clothing with the environment in mind. Thrift stores, such as the Planet Aid Thrift Center, offer both an option to sell old clothes and buy used items, providing customers with a new, more environmentally friendly wardrobe.
In addition to helping the environment, recycling or repurposing old clothing can save consumers money.
For more information and advice on how to craft your way to a fashionable summer, visit Planet Aid.org.
About Planet Aid
Planet Aid is a U.S. 501 (c)(3) nonprofit and is registered with USAID as a private voluntary organization. Accredited by the Better Business Bureau's Wise Giving Alliance, Planet Aid collects and recycles used clothing and shoes as part of its environmental mission. The net proceeds from its 21-state recycling operation help to support projects aimed at eliminating poverty. Since its inception in 1997, Planet Aid has provided more than $100 million to support projects on three continents. Planet Aid supports programs in education, teacher training, nutrition and agricultural and economic development.