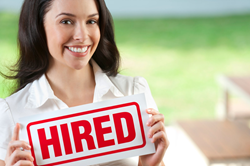 Atlanta, GA (PRWEB) July 24, 2016
Best Hire Career Fairs will be hosting a huge live hiring event in Atlanta, Georgia. Participants will get their chance to meet hiring decision makers from the area's best employers. They should attend the career fair; there will be hundreds of jobs available. All they need to do is dress professionally and bring lots of resumes to the job fair. Just walk in the event and start interviewing, it's that easy. It saves energy, money and time. Participants can just stick to one location where they will get a chance to interview with multiple companies. The companies offer several openings and are anxious to meet applicants. Applicants just need to be at the event and be the one to impress the decision makers.
For those that are in search of a job or tired of sending resumes that go nowhere, don't worry. Dress for success, update your resume then head on down to the Atlanta Job Fair. Here, participants will seek employment from the top employers in the city. These employers are the people who decide who gets hired. Stop wasting time and come down to the career fair and land a dream job. Those who participate will get a chance to market themselves to companies as the best candidate for the job.
If you are an employer looking to hire, give Best Hire Career Fairs a call there is limited space available. 714-495-2428