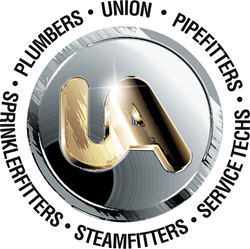 Influential speakers and wide ranging resolutions will highlight this tradition of union democracy in action.
Annapolis, MD (PRWEB) July 27, 2016
In keeping with union democratic tradition, top officers will be elected, including General President, General Secretary-Treasurer and Assistant General President, as well as a full slate of international representatives who will work to protect and promote the interests of members throughout the United States and Canada.
In addition to the election, more than 3,000 delegates will converge from UA locals located throughout North America to debate and vote on a wide range of resolutions, ranging from national energy policy to the water crisis in Flint, MI. They will also debate a number of proposed actions to update and improve internal union operations.
Delegates to the convention will also have the opportunity to hear from several influential speakers, including California Governor Gerry Brown, Democratic Strategist Paul Begala (Priorities USA), Activist Doc Hendley (Wine to Water), and other labor leaders such as Sean McGarvey, president of North America's Building Trades Unions and Kinsey Robinson, president of the Roofer's Union. Gail Minger, an advocate for fire protection systems legislation who lost her son in a dormitory fire, will also address the delegates, as well union leaders from Australia and Ireland. The convention is taking place shortly after the Republican and Democratic national conventions, so it is expected that the Presidential campaign will be another important issue addressed at the Convention.
About the United Association
Founded in 1889, the United Association of Union Plumbers, Pipefitters, Sprinkler Fitters, Welders and HVACR Technicians (UA) is a multi-craft union whose members are engaged in the fabrication, installation and servicing of piping systems. There are over 410,000 members affiliated with the UA throughout North America, Australia, and Ireland, including over 340,000 UA members belonging to more than 300 local unions in the United States and Canada. The theme of the 39th General Convention is Built on Excellence.
***Media instructions: Any media wishing to cover the convention, which will be held at the San Diego Convention Center in San Diego, CA, should contact Executive Vice President Rick Terven, 410-269-2000. After August 1, media should contact Genie Ford, 703-298-7664, onsite contact during the convention.