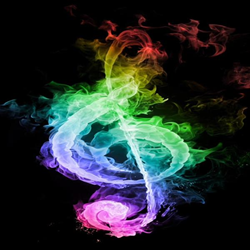 Milwaukee, WI (PRWEB) July 23, 2016
Today Coast 2 Coast Mixtapes announce the release of the "Money" single by Executive . The Single is currently available for streaming and download at http://coast2coastmixtapes.com/mixtape/executive-money
Hip-Hop's First Openly Gay Rapper Is…Executive.
While promoting his music, when asked, "Why does he prefer live performances over recordings?" He states, that he doesn't dislike recording, he would much rather kick off his shoes on stage and have that one on one connection with the listener."
Not holding the punches, Executive's style of music is by far one of thee most diverse that the hop-hop or music industry rather, has ever come in contact with. Refuse To Lose, Money, and Doin Too Much featured on, EP, recently enabled hip-hop's openly gay rapper to be named Five Artist 2 Watch @theweeklytop_40 on the LGBT Urban Charts. While streaming through soundcloud, His message is crystal clear.
From the grit and grim of Refuse To Lose, to his self-fulfilling prophecy, Mr. Twenty-First Century, and lyric by lyric truth of Fake Friends, versatility is definitely is more than apparent in his flow.When asked, how he plans to survive in a masculine dominated and a somewhat homophobic industry, Executive replied with, "I not only served but survived eight years in what is to be considered two of the most dangerous prisons in the State of Wisconsin. I feel like I have already overcome the worst. Music for me is a form of journalism of who I am and my life's experiences. Whether you agree with my lifestyle choices or not, I am going to produce my truth, a truth that speaks volumes, a truth that needs no alibi, and most of all, a truth that warrants acceptance."
The Milwaukee native states, that one of the most challenging places to maintain the respect as a musician of any kind is in Milwaukee. "I come from a tough city. From all perspectives, we set our standards high especially if you are a resident. We like to know that you are worthy of our support. If I didn't feel like my city was behind me, I would probably take a different approach, but that is simply not the case.
Executive is currently seeking press opportunities, interviews, features, and more. Executive can be reached at the following locations:
https://www.facebook.com/profile.php?id=100011764722700
http://twitter.com/@iamsoexecutive
https://www.instagram.com/soexecutive2/
To download or listen to the new project, Executive - Money, please visit the Coast 2 Coast Mixtapes site at http://coast2coastmixtapes.com/mixtape/executive-money
About Coast 2 Coast Mixtapes: Coast 2 Coast Mixtapes are the most widely distributed mixtapes in the world, with over 100 million downloads/plays generated by over 300 volumes officially hosted by major artists. Coast 2 Coast has a solid reach in the new music industry with a digital magazine, DJ coalition, industry tips blog, yearly convention, and more. Coast 2 Coast Mixtapes represents a unique opportunity for artists of all urban genres, from major to indie. For more information, visit http://www.coast2coastmixtapes.com.