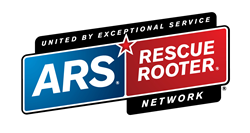 "After participating in the Night to Shine Prom hosted by the Tim Tebow Foundation this year, we saw a real need in this community. Our team went to work immediately, and the response was incredible," said Chris Mellon, ARS CMO.
MEMPHIS, Tenn., (PRWEB) July 25, 2016
Women and girls with special needs will attend special events in their dream dresses thanks to American Residential Services (ARS), a privately-held, Memphis based, national provider of air conditioning, heating and plumbing services. Employees from 12 service centers across the country collected more than 200 dresses in the company's first dress drive that ended in July 2016. The dresses were donated to several organizations dedicated to helping those with special needs including, Best Buddies Tennessee, the Miss Amazing Pageant, A Night to Remember Prom, The Arc of Central Texas, and Fantastic Friends.
In addition to donating more than 80 dresses to Best Buddies Tennessee, ARS executives presented Best Buddies Area Director Kristin Litvin with a $1000 at a special ceremony at ARS headquarters. The funds are to help support the organizations efforts in the Memphis area. Best Buddies is a nonprofit organization dedicated to establishing a global volunteer movement that creates opportunities for one-to-one friendships, integrated employment and leadership development for people with intellectual disabilities. At Best Buddy Prom, every Buddy Pair across Tennessee gets the five-star treatment and the special guests are celebrated the whole night.
"After participating in the Night to Shine Prom hosted by the Tim Tebow Foundation this year, we saw a real need in this community. Our team went to work immediately, and the response was incredible," said Chris Mellon, CMO and senior vice president of marketing at ARS. "Giving back to the communities where we work and live is a key part of our mission."
The goal of the ARS dress drive was to decrease the pressure of finding that special dress so each woman can shine and focus on being a queen on her special night. ARS employees in Tennessee, California, North Carolina, New Jersey, Nevada, and Texas donated gently used garments from their own closets as well as dresses donated from friends and family.
"We are so thankful for the generous donation from ARS. Your donation will change lives for people with intellectual disabilities throughout the Mid-South," said Kristin Litvin, area director, Best Buddies, Memphis. "We cannot create meaningful change without companies like ARS, who work so closely with organizations like ours."
The remaining 120 dresses were sent to organizations throughout the country. In California, dresses were donated to A Night to Remember Prom in San Diego. It is an elegant prom experience for people with special needs. Each guest selects a dress six weeks before the event, giving volunteers time to make alterations. On the day of the event, each guest receives a makeover and a limousine ride with their host-partner to the venue where they walk down a 250 ft. red carpet with hundreds of paparazzi and fans waiting for them to sign autographs before they enter the dance.
"We appreciate ARS employees for donating dresses to A Night to Remember Prom for students with special needs. These dresses are going to make our honored guests feel like princesses on their special Prom night," said Cheryl Shields, founder and director of a Night to Remember Prom. "We appreciate businesses, like ARS/Rescue Rooter, for partnering with us to help make dreams come true."
ABOUT AMERICAN RESIDENTIAL SERVICES: Based in Memphis, Tenn., privately-owned ARS operates a network of more than 70 locally-managed service centers in 22 states, with approximately 5,500 employees. The ARS network features industry-leading brands including, A.J. Perri, Aksarben ARS, Allgood, Andy's Statewide, ARS, Aspen Air Conditioning, Atlas Trillo, Beutler, Blue Dot, Brothers, Columbus Worthington Air, Conway Services, Efficient Attic Systems (EAS), Florida Home Air Conditioning, Green Star Home Services, McCarthy Services, Rescue Rooter/ Proserv, Rescue Rooter, RighTime Home Services, RS Andrews, The Irish Plumber, Unique Services, "Will" Fix It, and Yes!Air Conditioning and Plumbing. United by Exceptional Service®, the ARS / Rescue Rooter Network serves both residential and light commercial customers by providing heating, cooling, indoor air quality, plumbing, drain cleaning, sewer line, radiant barrier, insulation and ventilation services. Each location has a knowledgeable team of trained specialists, who have undergone rigorous drug testing and criminal background checks. Providing exceptional service and ensuring the highest standards of quality, ARS has the experience to do any job right – the first time, with all work fully guaranteed.