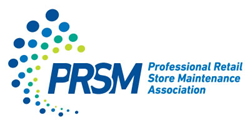 Canadian retailers have unique challenges when maintaining their brands. By offering two different meetings in Toronto and Vancouver, FM professionals can network with other retailers with different perspectives and challenges. Leigh Pearson - PRSM Chair
Dallas, TX (PRWEB) July 25, 2016
JULY 25, 2016 – The Professional Retail Store Maintenance Association, (PRSM), the authority on retail, multi-site facilities management, has announced that registration is now open for its Canada East and Canada West Meetings. Canada East will be held at the One King West Hotel & Residence in Toronto, ON, Thursday, October 20, 2016. Canada West will be held at the Empire Landmark Hotel in Vancouver, BC, Wednesday, November 2, 2016.
Due to PRSM's growing Canadian membership and the rising demand for high-quality, facilities management education, PRSM will host two Canadian meetings on both the east and west costs to encourage more retailers and suppliers to attend a PRSM event and engage with their colleagues. Both meetings will feature the same great agenda, with education customized for retail facilities management professionals, a passionate gathering of minds and voices fostering an intellectual and creative community, and an interactive experience that provides FM professionals the opportunity to challenge their thinking and approach to business processes.
"Canadian retailers have unique challenges when maintaining their brands," says Leigh Pearson, RFMP, Chair, PRSM Association 2016-17 Board of Directors Chair and Director of Facility, Environmental & Procurement Services at Staples Canada. "By offering two different meetings in Toronto and Vancouver, FM professionals can network with other retailers with different perspectives and challenges due to the difference in geographic region."
Highlights from the meetings include presentations by Duane Cashin, President, Cashin & Company, discussing how "Partnership is the New Currency." Additionally, the Networking Lunch & Awards Program will recognize an individual retailer or supplier in the Canadian retail store maintenance field with the prestigious Canadian Excellence Award. This award recognizes excellence through an accomplishment of a project or a service performed by a retailer or supplier (individually or jointly) that has significantly influenced the Canadian retailer store maintenance environment.
To register or learn more about the PRSM Canadian Meetings go to: http://www.prsm.com.
About the Professional Retail Store Maintenance® Association (PRSM)
PRSM Association, the authority on Retail and Multi-site Facilities Management, is the leading membership organization for retail facilities and supplier professionals. PRSM empowers the Retail Industry facilities management with best practices, benchmarking, education, discussion forums and trusted partnerships. Chartered in 1995, and with almost 1,000 member companies, the PRSM community values are founded on a spirit of innovation, resourcefulness, the quest for knowledge and ethical business relationships. Members depend on PRSM to help them achieve greater success and a competitive advantage through quality programs and resources.
Visit prsm.com for more information.