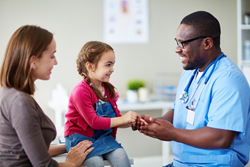 For a child who is struggling to breathe, the trip from the classroom or playground to the school health room for medication can be perilously far
Chicago, IL (PRWEB) July 26, 2016
Asthma is a manageable disease, but for the more than 6 million children in the U.S. living with asthma, many may not have quick access to lifesaving medicine at schools, according to a report from the American Lung Association.
"For a child who is struggling to breathe, the trip from the classroom or playground to the school health room for medication can be perilously far," said Barbara Kaplan, National Director of Lung Health Education at the American Lung Association. "The greatest danger is for elementary school students who are not always prepared to identify symptoms and might be caught off guard as the symptoms escalate. It's essential for kids to have quick, reliable access to asthma medications, including in schools."
One study found that over 60 percent of asthma deaths in children came from a sudden asthma attack, rather than from the gradual worsening of symptoms. Quick access to asthma medications is key, yet many students may face barriers to accessing these medications quickly. According to the "Improving Access to Asthma Medication in Schools" report, barriers include the inability of a child to self-carry an asthma inhaler or lack of access to a school nurse during the school day, after-school daycare or off-campus school activities.
Asthma is the third leading cause of hospitalization among children under the age of 15 and one of the main reasons that students miss school due to illness, with more than 10 million lost school days every year.
"No child should have to suffer through severe asthma symptoms without the appropriate medications or treatment plan in place," Kaplan said. "Asthma is a manageable disease, and those living with asthma can live a healthy and active life by avoiding or limiting their exposure to environmental asthma triggers at home and school and having medications available and an asthma action plan in place so they know what to do when symptoms start and what to do in an emergency."
The American Lung Association offers the following guides and educational tools to help support children, families and school personnel better manage asthma:

Children with asthma should learn about their triggers, symptoms and asthma medications so they can learn the skills to manage their asthma and the steps to use asthma medication correctly through Open Airways For Schools®.
Parents and guardians should communicate with the school at the beginning of the school year about managing their child's asthma in school and by preparing their child with asthma for a successful school year. To tell if a child is prepared to self-carry a quick-relief inhaler, the Lung Association offers the Student Readiness Assessment Tool, which parents can use and share with a school nurse or healthcare provider.
School personnel can learn more about best practices to improve asthma management in schools and to help ensure that students with asthma have immediate access to quick relief medication, schools should consider stocking quick-relief medicine through standing orders.
Everyone can learn how to recognize and manage asthma triggers, as well as how to respond to a breathing emergency through Asthma Basics.
"Just as it takes a village to raise a child, it takes a community to support every child with asthma, from school administrators, teachers and nurses to soccer coaches, music teachers and peers," said Kaplan. "Don't wait for an asthma emergency to take action, learn what you can do to help kids with asthma manage the disease so they can focus on learning and achieving their full potential."
For a full toolkit and free resources, visit Lung.org/asthma-in-schools. For media interested in speaking with an expert resource about asthma management, including in schools, contact Allison MacMunn at 312-801-7628 or Media(at)Lung(dot)org.