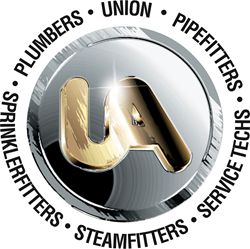 Infrastructure is not a word overly familiar to the average person, but it is something we rely on to go about our daily lives.
Annapolis, MD (PRWEB) July 27, 2016
More than 3,000 delegates to the 39th General Convention of the United Association of Plumbers, Pipefitters, Sprinklerfitters, Welders and HVACR Technicians (UA) will discuss and debate a number of important resolutions in support of major infrastructure investments in North America. According to the resolutions submitted to delegates, these investments are needed to protect public health and safety, promote economic development and help promote American competitiveness in a increasingly global economy. Key topics to be addressed include:

Pipelines – "a key component" of infrastructure systems, with calls for new investments not only in natural gas and oil pipeline systems, but also for water delivery systems, wastewater treatment plants and sanitary storm sewer systems;
Oil and gas development – "there are substantial reserves of oil and natural gas in North America that are being extracted using safe technologies,"according to the UA, and the union states it is critical that the U.S. and Canada have an "up-to-date, sound infrastructure in the energy sector to develop and utilize these essential resources, with the goal of achieving energy independence and becoming a net exporter of energy in the 21st century;"
Cost of these systems –The resolutions note that substantial funding is needed to address each sector, adding that "all realistic, available sources must be considered, including the possible creation of a national infrastructure bank, expanded use of government-backed bonds and development of public-private partnerships."
These are a few of the aspects of this issue that will be discussed and debated at the 39th General Convention of the United Association, as part of an international effort to promote what it calls the "long-delayed rebuilding of North America's infrastructure."
About the United Association
Founded in 1889, the United Association of Union Plumbers, Pipefitters, Sprinkler Fitters, Welders and HVACR Technicians (UA) is a multi-craft union whose members are engaged in the fabrication, installation and servicing of piping systems. There are over 410,000 members affiliated with the UA throughout North America, Australia, and Ireland, including over 340,000 UA members belonging to more than 300 local unions in the United States and Canada. The theme of the 39th General Convention is Built on Excellence.
***Media instructions: Any media wishing to cover the convention, which will be held at the San Diego Convention Center August 1-5, 2016, should contact Rick Terven, 410-269-2000. After August 1, media should contact Genie Ford, 703-298-7664, onsite contact during the convention.