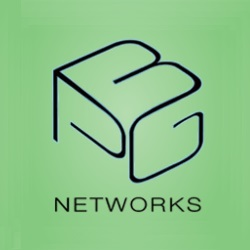 Scott Brousseau, CTO of PBG Networks, says, 'PBG's Application Services Division extends our overall commitment to our clients, enabling them to achieve their business objectives while deriving the maximum value for their IT investment.'
Bellmawr, NJ (PRWEB) September 12, 2016
To help optimize IT investments, PBG Networks, a leading infrastructure services and virtualization solutions firm providing systems integration, has formed an Application Services Division focused on the Microsoft Stack and Enterprise Cloud.
PBG Networks' new Application Services Division is dedicated to creating innovative and custom Microsoft solutions designed to meet the most demanding business and technical needs.
Focusing on Microsoft Stack and Enterprise Cloud, the Application Services Division can:

Assess the overall MS environment and line-of-business systems.
Implement and integrate new MS applications on-premises, in the Cloud, or Hybrid.
Create custom MS applications, including full-function O365 and SharePoint services.
Perform custom Web development in Internet, intranet, or extranet environments.
Integrate and/or migrate all Microsoft applications into one solution.
Integrate and migrate Legacy applications.
Implement or enhance Business Intelligence solutions.
PBG Networks' Application Services Division boasts a wide array of seasoned professionals, including application architects, designers, developers, administrators, and project managers who can blend their talents to produce outstanding value for our clients.
The PBG Application Services Division Cloud team includes Peter Abreu, MCP, MCTS, MCTIP, MCT, Senior SharePoint and Cloud Architect. Peter offers extensive experience crafting solutions for SharePoint in the cloud, on-premises, and in hybrid environments. Peter has consulted for companies like Merck, Wyeth, IBC, The Federal Reserve, and The Treasury Department, and served as one of the lead Senior SharePoint/Cloud Architects for http://www.treasury.gov.
Scott Brousseau, CTO of PBG Networks, says, "PBG's Application Services Division extends our overall commitment to our clients, enabling them to achieve their business objectives while deriving the maximum value for their IT investment."
PBG Networks is now an enterprise solution, infrastructure services, and applications development firm focused on systems integration and Microsoft IT consulting. PBG pursues proven methods to transform client requirements into custom client solutions designed to meet the most demanding business and technical needs.
PBG Networks is a New Jersey Women's Business Enterprise (WBE).