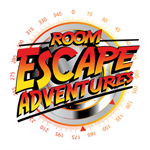 Chicago, IL (PRWEB) July 23, 2016
Room Escape Adventures (http://roomescapeadventures.com) is excited to announce the combination of the nation's two biggest entertainment pastimes: room escapes and Pokémon Go.
"We have bought Pokémon coins and will be using them as lures for the popular game," says company founder Marty Lee Parker. "In Chicago, during certain hours, we will be standing at the lure locations and giving away two free tickets for anyone who wants to take a picture of one of our zombies and post it to their Facebook page. Our zombies will be holding a sign that shows Pickachu turned into a zombie!"
Pokémon Go is the smash hit game where users download an app and use augmented reality to find and capture Pokémon. Since its launch in July of this year, the company has struggled to keep up with download demands since everyone, it seems, wants in on this new and exciting adventure. On the same tangent, live room escape games have been rapidly growing in popularity across America. The chance to interact with the surroundings while searching for clues to get out of a locked room and away from "danger" is delighting families, couples and work groups from coast to coast. The combination of room escape games and Pokémon means hours of healthy, mind-boosting fun, and Parker couldn't be happier about it.
"Being in the entertainment industry and running the extremely popular zombie escape room, Room Escape Adventures already offers a kind of augmented reality. There is no need for zombie loving Pokémon players to have to choose between the undead and these delightful little Japanese characters. With our coin lures, players can satisfy their longing for both!"
Look for the friendly zombies in Chicago and get free tickets to Room Escape Adventure's Trapped in a Room with a Zombie challenge. Visit roomescapeadventures.com/chicago today for more details.
About Room Escape Adventures: Room Escape Adventures takes participants out of their busy, tech-filled lives and into a situation where they have to rely on their wits and each other in order to beat the game. Rather than watching the action on TV, you are in the action as you plot, plan and hopefully outwit the obstacles standing between you and your freedom. As you and your friends, family or coworkers find the clues and put them all together while trying to avoid being eaten by a zombie, you'll discover team building skills and deepen friendships like never before.
Contact Details:
Marty Lee Parker
Bucket List Productions LLC
Fine Arts Building
408 S. Michigan Ave.
Chicago, IL 60605
Phone: 614-353-3969
Email: info(at)roomescapeadventures(dot)com
Source: Bucket List Productions LLC
###