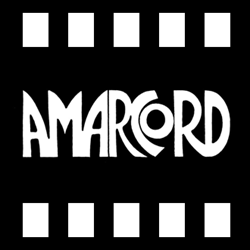 Where Sophisticated TV Audiences Meet the Most Original Storytellers
Chicago, Illinois (PRWEB) July 25, 2016
Amarcord Television Festival pursues new ways to introduce more people to the most unique and authentic storytelling made for television and video. "The Festival would like to approach the caliber of films made by such great film directors as Eisenstein, Antonioni, Fellini, Tarkovsky, Godard, Truffaut, Pasolini, Kurosawa and Buñuel. And, according to David Lynch, the new arthouse is cable television," says Sergey Mavrody, the Festival's Founder and President. "The film business has changed," Lynch told BBC arts correspondent. "The arthouses are gone and the alternative cinema… the only place people really have is film festivals to show their work on a big screen. It's a sad time for alternative cinema."
This time, 127 films were submitted from 36 counties. The festival welcomes serious films made for television and video, aimed at a specific audience, rather than a mass-market consumer. The Festival's committee favors films made primarily for aesthetic and philosophical reasons, rather than commercial profit. The Festival seeks to discover, develop, support and inspire independent filmmakers and theatre artists from the United States and around the world, and to introduce appreciative audiences to their new work.
The Amarcord festival results announced, on July 24, 2016. The list of festival winners includes:
Best Feature Film: "Dirty Beautiful", by Tim Bartell, USA.
Best Narrative Short: "Wade", by Devereux Milburn, USA.
Best Documentary: "The Greatest Honor", by Kane Farabaugh (Emmy Winner), USA.
Best Musical Film: "The Adventures of Paul and Marian" by Jay Stern, USA.
Best Sci-Fi/Horror: "Axiom", by Geoffrey Crété, France.
Best Thriller/Action: "Ming... Voice of Deception", by Brian Lutes, Canada.
Best TV/Web Series Episode: "2024", by Tony Ogunyinka, United Kingdom.
Best Director: Al Topich ("The Town Where Nobody Lives"), USA.
Best Lead Actor: Ricky Mabe (known for "Preacher", "The Newsroom", "Gigi Does It"), USA.
Best Lead Actress: Jordan Monaghan (known for "True Blood", "I Remember You", "The Picture"), USA.
Best Supporting Actress: Eugenia Yuan (known for "Crouching Tiger, Hidden Dragon: Sword of Destiny", "Memoirs of a Geisha", "Baywatch"), USA.
The complete list of festival winners and finalists is available on the festival website: http://www.amarcordfest.com/#!/2015/winners.html