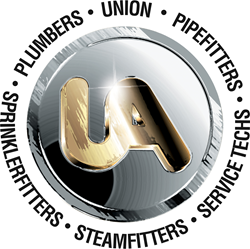 Reform of immigration laws, support of project labor agreements, blocking of right-to-work laws and more to be debated at convention.
Annapolis, MD (PRWEB) July 27, 2016
Delegates to the 39th General Convention of a leading building trades union, the United Association of Plumbers, Pipefitters, Sprinkler Fitters, Welders and HVACR Technicians will consider a number of resolutions union leaders say are important for working families, including:

Preservation of the Davis-Bacon Prevailing Wage Act—a law that, since 1931, has ensured that local wages and benefits are not undercut on federally funded construction projects, thus protecting the standard of living and tax base in the communities where these projects are located;
Support of Project Labor Agreements—agreements which, over the years, "have given contractors the benefit of a highly-skilled union workforce"… that "guarantee a steady supply of skilled productive labor and thus help contractors meet construction deadlines … " Such advantages serve the interests of project owners in both the public and private sectors by promoting successful project delivery.;"
Blocking of Right-to-Work laws—these laws have resulted in the loss of hundreds of thousands of manufacturing jobs (10,000 in Wisconsin in the past year alone), and "result in the weakening of wages, benefits and other working conditions, thereby undermining the middle class and making it harder to achieve the American dream;"
Strengthening and Enforcing health and safety regulations—delegates will debate a resolution that calls for the Occupational Safety and Health Administration to increase not only its enforcement efforts, but also the penalties levied upon employers for violating U.S. safety and health laws;
Stop exploitation of U.S. visa programs for foreign workers—this resolution points out that "there has been an exploitation and misuse of visa programs established by the federal government, such as the H-2B guest worker visa program, resulting in foreign workers being brought into the United States in violation of the law," when American workers are ready, willing and able to fill these jobs; calls for extensive reform of U.S. immigration laws, visa programs and enforcement mechanisms to prevent the exploitation of foreign workers, lowering of wages and increased unemployment among qualified American citizens as a result.
Resolutions covering these matters and more will be debated on the floor of the convention hall as delegates conduct the business of the UA convention, drawing attention to the importance of issues such as these to the middle class.
About the United Association
Founded in 1889, the United Association of Union Plumbers, Pipefitters, Sprinkler Fitters, Welders and HVACR Technicians (UA) is a multi-craft union whose members are engaged in the fabrication, installation and servicing of piping systems. There are over 410,000 members affiliated with the UA throughout North America, Australia, and Ireland, including over 340,000 UA members belonging to more than 300 local unions in the United States and Canada. The theme of the 39th General Convention is Built on Excellence.
***Media instructions: Any media wishing to cover the convention, which will be held at the San Diego Convention Center August 1-5, 2016, should contact Rick Terven, 410-269-2000. After August 1, media should contact Genie Ford, 703-298-7664, onsite contact during the convention.