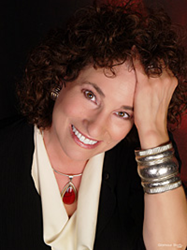 The best exercise is the one you'll do
Sacramento, CA (PRWEB) August 01, 2016
Imagine waking up every morning after a solid night's sleep with more energy than ever before. No need for medications. No wasted minutes looking for those car keys. "You awaken in a state of alert calm," says Theodora Wilner, author of Eat, Sleep, Seek, Stride: An Autobiographical Wellness Guide. "You feel strong and powerful and you face the day well-rested with clarity and joy."
There's no secret to reclaiming health, reducing food cravings, and restoring energy, according to Wellness Advisor Theodora Wilner, former Director of California Governor Jerry Brown's first Wellness Commission. Her new book, Eat, Sleep, Seek, Stride: An Autobiographical Wellness Guide, is filled with helpful tips and techniques for gaining health, losing weight, reducing stress, and finding peace. The book is especially relevant for Baby Boomers who are facing the aches of aging and the specter of mortality. By making just a few lifestyle changes, baby boomers can regain their spunk and live with vitality right up until their peaceful passing.
Wilner presents an honest assessment of her own life and her struggles with food addiction. She uses humor, gentle encouragement, stirring statistics, and her personal story to show that changing behavior can be simple. Her one sentence dietary guideline makes it easy to eat clean. Diets are discouraged, movement is encouraged. "The best exercise," Wilner insists, "is the one you'll do." Sleep is also a key to Wellness; Wilner offers twelve tips for insuring a better night's sleep.
Eat, Sleep, Seek, Stride challenges some of the conventional views about health. Optimal health goes beyond self care, says Wilner, who defines Wellness as "living in balance with yourself, with other people, and with the land around you."
"When you eat clean, sleep well, seek truth, and hit your stride, you will feel better about yourself and you will be able to help others feel better about themselves," Wilner concludes. "You will exude joy and you will help make the world a better place."
What a great way for Baby Boomers to live and leave a legacy.
Eat, Sleep, Seek, Stride: An Autobiographical Wellness Guide is available at Amazon.com and BarnesandNoble.com.
About the author:
An Ivy League graduate and early Wellness pioneer, Theodora Wilner, MA, RYT, HC, was the Director of the California Governor's Council on Wellness & Physical Fitness. She has been a Wellness Advisor for almost 30 years. Wilner offers presentations and workshops on Stress Management, Overcoming Fatigue, Crowding Out Cravings, and Integrative Nutrition, to name a few. A certified health coach, Wilner helps clients thrive. For more information, go to: http://www.wilnerweb.com, LinkedIn, Pinterest