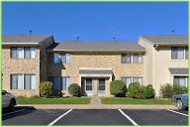 We purchase multifamily with a purpose. To have a positive impact on everyone one we meet.
(PRWEB) August 02, 2016
The Capital 8 Group purchased another real estate multifamily asset by entering into a new market in Indianapolis, Indiana.
The townhome purchase was a highly sought after asset in the north west section of Indianapolis when it first came on the market. Once The Capital 8 Group purchased this real estate investment their plan was to add on many amenities to this property. They plan on adding a splash park next to the existing pool, a bark park, community bar-b-que area, play ground equipment for children, and updating all the units. We truly want this to be a community where families want to stay says Jeff of The Capital 8 Group. He also says with every investment purchase of multifamily, The Capital 8 Group wants to impact the environment in a positive way. They are immediately implementing a low flow water usage program. Once that is accomplished then the plan is to install energy efficient lighting and appliances, insulation, and more energy efficient windows. All to lower energy and water usage.
The Capital 8 Group, which is headed by co-founders Shari Kissee and Jeff Kissee, has a portfolio of multifamily assets in multiple states throughout the U.S. Their most recent purchase of 130 unit townhomes was their first real estate asset in the state of Indiana. Jeff also said the acquisition from beginning to end was smooth and professional due to the great efforts of Duke Hardy and George Tikijian of Tikijian Assoiciates. A great team makes the whole process run so much smoother. We are truly grateful for each and every person on our team.
If you would like to know more about The Capital 8 Group, please feel free to contact them.