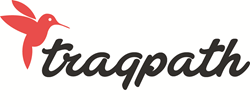 The ISO 9001:2015 standard focuses on making quality a company-wide commitment, as opposed to singling out one representative for quality
Farmingdale, New York (PRWEB) July 25, 2016
traqpath today announced its upcoming webinar, "What Are Companies Doing to Promote a Culture of Quality Management?"
This webinar will be held on July 26th at 2:00pm ET. It will be led by traqpath's Director of Product Strategy, Tim Lozier and will demonstrate 3 ways companies can help keep quality top of mind.
Topics will include:

What the ISO 9001:2015 mindset shift means for business, and how you can adapt to it
How you can effectively collaborate on quality management, while keeping it simple
Three key areas to consider to bring quality to the forefront, and keep it top of mind
"The ISO 9001:2015 standard focuses on making quality a company-wide commitment, as opposed to singling out one representative for quality," stated Lozier. "During this webinar, we will discuss this concept of a culture of quality and will look into how you can collaborate on quality management. Attendees will walk away with a stronger understanding of how they can comply with the changes brought forth with ISO 9001:2015 and strategies for keeping quality top of mind in their business."
Register for the webinar here. For more information on EtQ's traqpath product, visit the website.
About traqpath
At traqpath, we understand that compliance is everyone's business—this is why we focus on making compliance easier and more attainable for companies like yours. Using traqpath, you can simplify the way you manage compliance through enhanced collaboration, visibility and greater control over your processes. With our simple Mobile and Web applications, traqpath ensures compliance and dramatically increases your reporting efficiency, FOR FREE. We're passionate about helping the world meet top compliance standards and we think that after using traqpath you will be too!