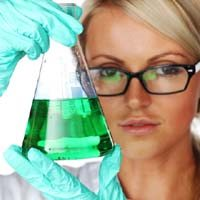 The combination showed promising activity in both cases with manageable toxicity.
Raleigh, NC (PRWEB) July 26, 2016
Researchers testing an analog of a marine-derived drug say two cases of progressive pleural mesothelioma have responded well to it. Surviving Mesothelioma has more on the newly published case studies. Click here to read about them now.
The new drug, called lurbinectedin, is chemically similar to trabectedin, a drug derived from the Caribbean sea squirt and approved for ovarian cancer in Europe and Japan. When researchers at Kantonsspital Graubunden in Chur, Switzerland gave the drug to two patients with pleural mesothelioma, their tumors shrank.
"The combination showed promising activity in both cases with manageable toxicity," writes lead researcher Yannis Metaxas of the Department of Oncology.
According to the report in Lung Cancer, both patients had failed standard chemotherapy. The most effective mesothelioma treatment combination included both lurbinectedin and the platinum drug cisplatin.
"This study should be of interest to mesothelioma patients and families because we know that, unfortunately, many of them will eventually be looking for a second-line mesothelioma treatment," says Alex Strauss, Managing Editor of Surviving Mesothelioma.
Standard chemotherapy with pemetrexed (Alimta) and cisplatin is only marginally effective. To read more about lurbinectedin and the new study, see Novel Mesothelioma Treatment is Based on Marine-Derived Compound, now available on the Surviving Mesothelioma website.
Metaxas, Y, et al, "Combination of cisplatin and lurbinectedin as palliative chemotherapy in progressive malignant pleural mesothelioma: Report of two cases", July 14, 2016, Lung Cancer, Epub ahead of print, http://www.lungcancerjournal.info/article/S0169-5002(16)30410-X/abstract
For nearly ten years, Surviving Mesothelioma has brought readers the most important and ground-breaking news on the causes, diagnosis and treatment of mesothelioma. All Surviving Mesothelioma news is gathered and reported directly from the peer-reviewed medical literature. Written for patients and their loved ones, Surviving Mesothelioma news helps families make more informed decisions.