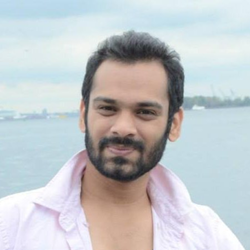 "Unfortunately, there is no common security or regulatory standard that fits all IoT devices, so companies are focused on getting their product to market as fast as possible rather than coming up with a proper security testing process for hardware."
Wilmington, MA (PRWEB) July 28, 2016
Senior Security Engineer and Center of Excellence lead, Dinesh Shetty will be demonstrating his Android InsecureBank application at BlackHat's Arsenal. Arsenal is the live demo area where BlackHat attendees and organizers choose the best of the best to present their open source tools to the user community.
During his session, entitled "Learn Android Application Exploitation Using Android-InsecureBankv2," Shetty will conduct an interactive demonstration of his custom app, InsecureBank where he will show Mobile Application Security attacks that will get n00bs as well as 31337 attendees started on the path of Mobile Application Penetration testing.
Shetty will also be conducting a two-day training led by Aditya Gupta, founder and principal consultant of Attify, entitled "Offensive Hands-on Internet of Things (IoT) Exploitation." Attify has been conducting the course for more than 2 years in various countries around the world with every course being Sold Out.
The Internet of Things is one of the most upcoming trends in technology as of now. A lot many new devices are coming up every single month. However, not much attention has been paid to the device's security till now. "Offensive IoT Exploitation" is a brand new and unique course which offers pen testers the ability to assess and exploit the security of these smart devices.
Offensive IoT Exploitation is the course for you if you want to try exploitation on new hardware and find security vulnerabilities and 0-days in IoT devices. At the end of the class, there will be a final CTF challenge (Vulnerable IoT device and a connected mobile app prepared specifically for BH US) where the attendees will have to identify security vulnerabilities and exploit them, in a completely unknown device.
About Security Innovation
Since 2002, Security Innovation has been the trusted partner for cybersecurity risk analysis and mitigation for the world's leading companies, including Microsoft, Sony, GM, Disney, Google and Dell. Recognized as a Leader in the Gartner Magic Quadrant for Security Awareness Computer-Based Training for the second year in a row, Security Innovation is dedicated to securing and protecting sensitive data in the most challenging environments - automobiles, desktops, web applications, mobile devices and in the cloud. Security Innovation is privately held and headquartered in Wilmington, MA USA.
About Attify
Attify is a leading provider of Mobile, Web and IoT security solutions for enterprises. Attify's range of services include Mobile and Web Application Penetration Testing (VAPT)/Security Assessment, Hands-on trainings for developers and security engineers and Infrastructure Pentesting. Attify's solutions help enterprises secure their existing infrastructure involving range of devices and applications.