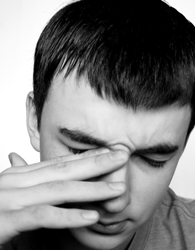 Sometimes the best way to get back to having a good night's sleep is to work with a specialist ...
Santa Rosa, CA (PRWEB) July 27, 2016
A new study out from Biological Psychiatry points out the importance of getting the correct amount of sleep. Findings reveal something that Northern California Medical Associate's pulmonary specialist and board certified sleep expert Dr. James Marco Steele is all too familiar with. "Many people believe that it's too little sleep that causes health issues, where in fact it is both too little and too much sleep that can eventually lead to health problems."
The report indicates that both sleep disturbances and long sleep duration lead to increased incidents of inflammation, a condition that contributes to both depression and many medical illnesses, according to study editors. Considered a 'public health problem' by the Centers for Disease Control and Prevention sleep disturbances such as insomnia have been associated with increased risk of inflammatory disease. In fact, The Institute of Medicine studies have correlated chronic diseases including hypertension, diabetes, depression and obesity, along with several types of cancer and increased mortality with people who also suffer from sleep disorders and sleep deprivation.
Getting the right amount of shut-eye
Biological Psychiatry's analysis demonstrated that both sleep disturbance (defined as 'poor sleep quality or complaints of insomnia') and prolonged sleep durations of more than eight hours resulted in elevated levels of proteins in the bloodstream that leave patients vulnerable to the ravages of inflammation. They also suggest that treatments targeting sleep behavior could be a strategy for reversing the inflammation and reducing the risk of inflammatory illnesses. For some people, getting the right amount of sleep can only happen with the help of an expert.
"Sleep problems such as chronic snoring, sleep apnea, insomnia as well as restless legs syndrome are actually quite common. Sometimes the best way to get back to having a good night's sleep is to work with a specialist," says Dr. Steele. "Good sleep is essential for maintaining optimal health. For example, without the right amount of sleep, a person's hormone levels can become affected, causing mood swings and issues such as weight gain." If insomnia persists for several hours each night for more than a couple of months, it's a good idea to get a medical consultation.
What to expect from an expert
Most experts agree that adults should sleep at least seven hours per night on a regular basis in order to maintain optimal health. For someone with persistent insomnia going to a sleep center can help identify the problem and offer solutions for a variety of issues including;

Chronic Snoring
Insomnia
Narcolepsy
Pediatric sleep disorders (night terrors, sleep walking, etc.)
Restless leg syndrome
Sleep apnea
"Some adults may need a longer sleep duration exceeding nine hours per night," says Dr. Steele. "People who need more hours can include young adults and people suffering from a chronic illness. There are some adults who are naturally short sleepers that continue to feel alert and refreshed on less than six hours per night, but that's a fairly small percentage of the population. The best advice is to talk to your doctor if you are concerned about your sleep patterns, or if you feel constantly fatigued. For an ongoing sleep problem, seeking out the help of an accredited sleep center might be the best solution."
About Dr. Steele and NCMA's Sleep Centers
NCMA Pulmonologist James Marco Steele, MD provides diagnostics, treatment and management of a full spectrum of pulmonary diseases. He is Board Certified in Sleep Medicine, Pulmonary Medicine, Internal Medicine as well as Critical Care by the American Board of Internal Medicine (ABIM). For more information, visit the NCMA website or call (707) 525-3786.