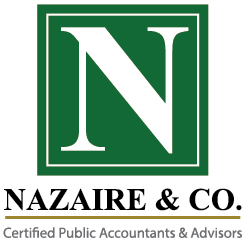 Helping you invest in your success
Garden City, NY (PRWEB) July 26, 2016
A commonly used tactic obtaining start-up capital. This allows up and coming businesses to acquire capital without over utilizing their own resources in the early stages of development.
1. It is important to develop the correct rhetoric while expressing the desire to crowdfund. Explaining why support is needed is just as important as the project that is being pitched. Develop a persuasive plan discussing how this idea is going to be turned into a reality. Present the product or business in a desirable manor in order to get others on board with the process. The presentation of the product while crowdfunding is very important and if done in an effective manner will entice people to offer their support.
2. Now that the project has its supporters, it is beneficial to create a video to give potential investors a better idea of the project. This offers an opportunity to show the project in action rather than having to rely on word of mouth or still images. The video should be compelling to its viewers. Nazaire & Co. suggests putting the proper time and resources into a video because an amateur one is going to be less convincing and potentially damage the campaign. It is beneficial to create a storyboard so the video is planned out ahead of time. Storyboards help to keep the video organized.
3. Lastly, is launching the campaign. There are two steps in this process. First is the soft launch then the public launch. The goal for the soft launch is to reach out to all of the early supporters and encourage them to keep on supporting. Once comfortable with the results of the soft launch, it is time to take the next step onto the public launch. During the public launch, plan to reach a larger audience. Contact people who are most likely to contribute to the campaign. Create social media posts that are exciting and encourage people to donate. After the launch, continue updating the social community with announcements and milestones on your work
Nazaire & Co. as an accounting company provides services to small and medium sized businesses in Long Island and the greater Tri-State area. Individuals looking for additional information on Nazaire & Co.'s business consulting services are encouraged to visit http://www.Nazaire.com.
Nazaire & Co. is a full service Accounting & Consulting firm geared toward the needs of small to medium size businesses and individual clients. Integrity, innovation, industry expertise, and an on-going commitment to quality are the core values that guide us in our business.