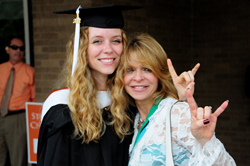 "I have a desire to become successful as a researcher in the fields of chemistry or veterinary medicine."
Atlanta, Georgia (PRWEB) July 28, 2016
New York Computer Rental announces Anthony Brown as the winner of its first ever $2,000 scholarship award
New York Computer Rental is pleased to announce that the winner of their 2016 scholarship award is Anthony Brown of Fair Bluff, North Carolina. Mr. Brown's winning essay describes how he will be working toward his Bachelor of Science degree in chemistry at the University of North Carolina beginning this fall.
"I also plan to take a few courses that will allow for a potential pursuit in veterinary medicine," says Mr. Brown. He plans to graduate from the university by 2020 and then find work as a science technician in a government agency or pharmaceutical company while saving money to go back to university to obtain his Master's in Science.
New York Computer Rental is pleased to be able to help propel Mr. Brown toward these worthy goals and wishes him every good fortune as he pursues them.
New York Computer Rentals is one of the fastest growing computer equipment rental companies in the United States. They offer daily, weekly and monthly rentals that include overnight delivery nationwide. NCR is a leading expert in the field of technology and deliver specialty products and a wide selection of computers, tablets and laptops to industry conferences, corporate events and the entertainment industry.