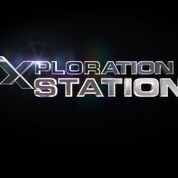 PHILADELPHIA (PRWEB) August 31, 2016
Xploration Station, a weekend morning block of live-action, educational TV shows airing primarily on FOX TV stations around the country, will kick-off its third season on Saturday, September 10, 2016, by increasing its content from four to six half-hour shows, according to Steve Rotfeld, president of Steve Rotfeld Productions (SRP), who produces and distributes all six original series. Three new series will premiere, including Nat Geo Kids' "Weird But True" and "DIY Sci," hosted by YouTube star and Ellen regular, Steve Spangler.
Aimed towards kids 13-16, the block focuses on the "STEM fields" (Science, Technology, Engineering and Mathematics). All of the programs in Xploration Station are produced to meet federally-mandated educational programming guidelines.
"We are delighted to be able to expand Xploration Station to six shows and three hours of programming for the 2016-17 season," noted Rotfeld. "Xploration Station is now sold in 94% of the U.S., and is available in more than 100,000,000 homes, plus Hulu, Amazon Prime and throughout the world."
The three new series are:

Weird But True – Hosted by siblings and science lovers Charlie and Kirby Engelman, Weird But True is an extension of the wildly popular Nat Geo Kids' "Weird But True" franchise of fun facts which includes Weird But True books, the
NatGeoKids.com interactive website and National Geographic Kids magazine. From meeting dogs who live on a glacier to getting up-close and personal with super-sized insects, no topic is off limits for these adventurous brother and sister duo as they explore all that is weird (but true) about our planet and beyond!

Xploration DIY Sci – This interactive, do-it-yourself, pop-science series will follow television personality, author, science teacher and show host Steve Spangler as he uses everyday items to turn the world into a fun and unexpected laboratory. Steve holds a Guinness World Record for teaching the largest physics lesson ever!
Xploration Nature Knows Best – Hosted by marine conservationist Danni Washington, Nature Knows Best explores how experts are drawing inspiration from both plants and animals to create incredible advancements in everything from airplanes to eco-friendly buildings to robots. In 2008, Danni co-founded Big Blue & You, Inc., a non-profit organization that aims to inspire and educate kids and teens about ocean conservation.
The three returning series are:
Xploration Awesome Planet – Hosted by Emmy nominated Philippe Cousteau, Jr., grandson of the legendary Jacques Cousteau, this riveting earth science series explores the most spectacular places on the earth, inside the earth and above the earth. Philippe has continued the work of his family by educating the public about environment and conservation issues.
Xploration Earth 2050 – This series, which has earned three Daytime Emmy Award nominations over he past two years, focuses on emerging technologies and predicts what the world will be like in 2050. It is hosted by inventor/artist/ futurist Charles "Chuck" Pell.
Xploration Outer Space – Hosted by MIT graduate and aeronautics expert Emily Caladrelli, this series focuses on various aspects of space exploration, such as life beyond earth, the prospects of a manned mission to Mars and the emerging space tourism industry. Emily is a professional speaker and writer and is in great demand to present her points of view on such topics as space exploration, scientific literacy and equality of the sexes in STEM.
The link to the Xploration Station show promo is: http://www.rotfeldproductions.com/xploration-station/
For media questions or requests to interview the show hosts, please send an email to Ira H. Silverman at irahsilverman@gmail.com. Other questions should be directed to Steve Rotfeld at Steve@rotfeldproductions.com.
ABOUT STEVE ROTFELD PRODUCTIONS
Steve Rotfeld Productions (SRP) is an Emmy Award winning television production and broadcast syndication company. Since its inception in 1985, its programs have appeared in national broadcast syndication, on TLC, ESPN, ESPN Classic, Animal Planet, Travel Channel, History Channel, FOX and other TV outlets around the world. Steve Rotfeld formed SRP after six years of working for his father's TV production company, Greatest Sports Legends, Inc., where he won a National Sports Emmy Award for Writing on a Jackie Robinson documentary. In 2014, SRP launched Xploration Station, a revolutionary, new take on E/I programming. Xploration Station is the first and only broadcast destination dedicated exclusively to STEM-based programming for tweens, teens and their families. In its first two years on the air, Xploration Station received five Daytime Emmy nominations. In addition to Xploration Station, SRP and its sister companies have produced such popular shows as The Haney Project and Donald Trump's Fabulous World of Golf for Golf Channel, Wild Weddings for TLC, Wild About Animals, Awesome Adventures, Whaddyado, The Lighter Side of Sports for ESPN and Greatest Sports Legends.
# # #