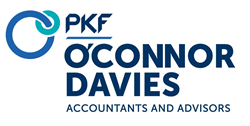 New York, New York (PRWEB) July 26, 2016
PKF O'Connor Davies, LLP, one of the nation's fastest growing accounting and advisory firms, announced today that Dawn V. Perri has been named Chief Human Resources Officer. PKF O'Connor Davies has added more than 150 professionals during a period of unprecedented growth over the past two years. Perri's hire reinforces the Firm's commitment to attracting and retaining top talent to best serve the needs of its growing client base.
"Talent is the key to winning in the professional services space and we're thrilled to have Dawn help us continue to build out one of the industry's best teams," said Kevin J. Keane, Managing Partner. "She brings proven expertise in talent management and in building out a top-notch HR function. Her hire is the latest step in our growth process as we continue to expand our client base and drive greater value in every engagement and every interaction with clients and associates. We're excited to have a pro like her on the team."
Prior to joining PKF O'Connor Davies, Perri spent more than 25 years managing human resources departments at several accounting and law firms in New York City, where she refined her skills in employee relations, conflict resolution, policy development and compensation planning and administration. She most recently worked at a large regional accounting firm as Senior Human Resources Manager, overseeing 450 employees.
"I'm thrilled to join the PKF O'Connor Davies team," said Perri. "The Firm has earned a reputation as one of the industry's most highly-respected organizations not only for the value it delivers to clients but for the atmosphere it has created for its professionals. I'm excited to bring my expertise to the team to help build on the Firm's success. I can't wait to get to work."
About PKF O'Connor Davies, LLP
PKF O'Connor Davies, LLP is a full service Certified Public Accounting and advisory firm with a long history of serving clients both domestically and internationally. With roots tracing to 1891, ten offices in New York, New Jersey, Connecticut and Maryland, and more than 600 professionals, led by over 100 partners, the Firm provides a complete range of accounting, auditing, tax and management advisory services.
PKF O'Connor Davies is ranked number 26 in Accounting Today's 2016 "Top 100 Firms" list and the Firm is also recognized as a "Leader in Audit and Accounting," a "Pacesetter in Growth" and one of the "Top Firms in the Mid-Atlantic." PKF O'Connor Davies is ranked number 29 in INSIDE Public Accounting's 2015 "Top 100 Firms" list and recognized as one of the "Top Ten Fastest-Growing Firms." In 2016, PKF O'Connor Davies was named one of Vault's Accounting 50, a ranking of the 50 best accounting employers to work for in North America, and ranked among the top 50 most prestigious accounting firms in America in a complementary Vault survey. The Firm is the 11th largest accounting firm in the New York Metropolitan area, according to Crain's New York Business, and was named the 10th top accounting firm in New Jersey according to NJBiz's 2016 rankings.
By consistently delivering proactive, thorough and efficient service, PKF O'Connor Davies has built long-lasting, valuable relationships with its clients. Partners are intimately involved in the day-to-day management of engagements, ensuring a high degree of client service and cost effectiveness. The Firm's seasoned professional staff members employ a team approach to all engagements to provide clients with the utmost quality and timely services aimed at helping them succeed. Continuity of staffing and attention to detail in all client engagements make the Firm stand out among its competitors.
PKF O'Connor Davies is the lead North American representative of the international association of PKF member firms. PKF International is a network of legally independent member firms providing accounting and business advisory services in 440 locations in 150 countries around the world. With its tradition, experience and focus on the future, PKF O'Connor Davies is ready to help clients meet today's ever-changing economic conditions and manage the growing complexities of the regulatory environment. For more information, visit http://www.PKFOD.com.