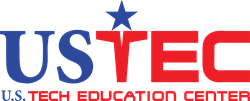 "It is truly a great privilege to be serving the community in this way. I am thankful to those who have lent their time and resources thus far" - Stephen M. Samuel, Founder
San Jose, CA (PRWEB) July 27, 2016
The United States Technical Education Center (USTEC) launched its first cohort of students last week. USTEC is a non-profit organization located in the Bay Area that promotes STEM (Science, Technology, Engineering, Mathematics) literacy and careers by providing technical training and employment assistance to underserved communities and traditionally underrepresented demographics, with a special emphasis on veterans. 
This program was made possible by a generous donation from the Silicon Valley product design firm, Design Visionaries and a $108 million in-kind grant from Siemens PLM Software for  NX™ software, a leading integrated solution for computer-aided design, manufacturing and engineering (CAD/CAM/CAE). By using the same technology in the classroom that is used by companies all over the world to develop a wide variety of products, USTEC students are gaining important real-world experience during their studies that will serve them well after graduation.
Dora Smith, global director-Academic Partner Program Siemens PLM Software noted that "Siemens PLM Software is dedicated to helping develop the next generation of highly trained and highly qualified engineers and technologists. Our academic partnership with USTEC encourages students to pursue careers that will revitalize manufacturing in the U.S. and around the world."
Founder, Stephen M. Samuel, PE has been laying the ground work for this program since 2012. Using his extensive experience using and teaching CAD/CAM/CAE, Samuel designed a fast-paced, interactive program that effectively teaches what is arguably the most powerful CAD program on the market in just a few months. Students are taught by qualified instructors and receive a certificate in computer-aided design upon graduation. In addition to technical training, USTEC provides job placement for its graduates using partnerships with major employers in the Bay Area. 
Note: NX is a trademark or registered trademark of Siemens Product Lifecycle Management Software Inc. or its subsidiaries in the United States and in other countries.
For additional information please go to http://www.ustec.org.