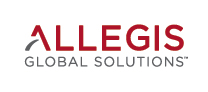 "Our SIGMA MSP solution will change the way growing businesses develop and manage their contingent workforce." - Steve Schumacher, Senior Vice President, Allegis Global Solutions
Hanover, Maryland (PRWEB) July 26, 2016
Allegis Global Solutions (AGS), a leading provider of global talent acquisition and management solutions, announced today the launch of SIGMA MSP (SIGMA), a contingent workforce management offering designed to support companies that traditionally rely on preferred supplier relationships for candidate fulfillment. The program is tailored for a target audience that industry analysts have defined as "small to mid-market" or companies that spend between $5 - $50 million annually on contract labor services.
By definition, SIGMA is the sum of our collective expertise in best practices and lessons learned from more than 30 years in the talent solutions industry across the Allegis Group family of companies. Also defined as a deviation, SIGMA represents a product that deviates from our traditional offering by combining the benefits of an MSP program with the expertise of a preferred supplier or vendor-on-premise partner.
Through this offering, organizations gain access to top talent, best practices and proven processes that control costs, mitigate risk, improve visibility and increase efficiencies through a managed services provider solution.
"Our SIGMA MSP solution will change the way growing businesses develop and manage their contingent workforce." said Steve Schumacher, Senior Vice President of MSP, "The goal is to provide an innovative solution with a turn-key approach, so all organizations can benefit from AGS' MSP expertise and global reach."
SIGMA addresses business needs through:

Quality requisition fulfillment: industry expertise and dedicated supply chain management resources enable faster time-to-fill and improved candidate quality.
Established technology partnerships: a pre-configured technology platform streamlines the acquisition, on-boarding, payment and off-boarding process of contingent resources.
Business intelligence: data and reporting through ACUMEN, AGS' analytics platform, provides visibility and identifies trends associated with your engaged non-employee worker community.
Rapid deployment: condensed implementation timelines allow for increased speed-to-productivity.
Chad Lane, President of Allegis Global Solutions, stated, "Improved candidate quality, partnerships with key technology providers and a decreased time-to-fill for critical positions, will allow companies to remain competitive in the global market."
About Allegis Global Solutions
Allegis Global Solutions, a subsidiary of Allegis Group, transforms how businesses acquire talent, with a culture that is passionate about delivering innovative, client-focused solutions in markets across the globe.