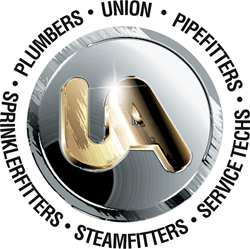 The United Association has members in the U.S., Canada, Australia and Ireland
Annapolis, MD (PRWEB) July 27, 2016
Featured Speakers at the 39th General Convention of the United Association of Plumbers, Pipefitters, Sprinkler Fitters, Welders and HVACR Technicians, to be held August 1-5, 2016, at the San Diego, CA, Convention Center, will include:
Monday, August 1:
Earl Setches, General President, Plumbing Trades Employees Union, Australia
Paddy Kavanagh, General Secretary, Technical Electrical Engineering Union, Ireland
Kinsey M. Robinson, International President United Union of Roofers, Waterproofers and Allied Trades
Tuesday, August 2:
Gail Minger, Activist, The Minger Foundation
Tom Stone, President, Mechanical Contractors Association of America
Wednesday, August 3:
Doc Hendley, Wine to Water, Activist
Jerry Brown, Governor, California
Sean McGarvey, President, North America's Building Trades Unions
Sergeant Major Clinton Reiss, U.S. Army
Thursday, August 4:
Paul Begala, Priorities USA
Martin Walsh, Mayor, Boston
About the United Association
Founded in 1889, the United Association of Union Plumbers, Pipefitters, Sprinkler Fitters, Welders and HVACR Technicians (UA) is a multi-craft union whose members are engaged in the fabrication, installation and servicing of piping systems. There are over 410,000 members affiliated with the UA throughout North America, Australia, and Ireland, including over 340,000 UA members belonging to more than 300 local unions in the United States and Canada. The theme of the 39th General Convention is Built on Excellence.
***Media instructions: Any media wishing to cover any of these speakers or the UA convention, which will be held at the San Diego Convention Center, should contact Rick Terven, 410-269-2000. After August 1, media should contact Genie Ford, 703-298-7664, onsite contact during the convention.
NOTE: A press section will be set aside for any media covering the convention. Members of the media may speak to any Sergeant-at-Arms representative for assistance. Every effort will be made to provide transcripts of speeches where available.