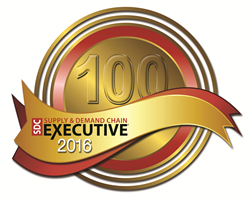 With the confluence of big data, cloud computing and advanced supply chain analytics - retailers today have a unique access to planning engines that can guide them to making smarter planning decisions everyday
Boston, MA (PRWEB) July 27, 2016
For a second consecutive year, Solvoyo, the next generation supply chain planning and optimization platform, has been named to the Supply & Demand Chain Executive Magazine's SDCE 100 Top Supply Chain Projects. This year's recognition highlights how Solvoyo helped DeFacto, an international fast-fashion apparel retailer, increase revenue by 2%, reduce stock outs by 24% and increase shelf availabilities by 85% by leveraging the Solvoyo platform for smarter and automated big data analytics driven supply chain planning.
Solvoyo brought agile daily supply chain planning anchored by powerful big-data analytics to DeFacto. From detailed multi-year point of sale (POS), promotions, and inventory data Solvoyo helps DeFacto forecast demand, plan vendor orders, and optimize store replenishment. Periodically, Solvoyo also generates store to store transfer plans designed to help the retailer minimize future markdowns based on the latest store level demand signals and inventory positions.
The SDCE 100 is an annual list showcasing the top 100 supply chain projects for the year. "Our goal with the 2016 SDCE 100 is to shine the spotlight on successful and innovative transformation projects that deliver bottom-line value" said Ronnie Garrett, editor of Supply & Demand Chain Executive. "These projects can serve as a prospective template for supply chain executives seeking opportunities to drive transformation in their own organizations."
This year's recognition marks a second consecutive year where Solvoyo is being recognized for transforming retail supply chain planning. In 2015, Solvoyo was named in the SDCE 100 for upgrading planning at a hard-discount retailer. "With the confluence of big data, cloud computing and advanced supply chain analytics - retailers today have a unique access to planning engines that can guide them to making smarter planning decisions everyday" said Koray Dogan, Founder & CEO of Solvoyo. "Our continued recognition in the SDCE 100 list is a testament to the immense value innovative planning platforms like Solvoyo can bring to retailers in terms of increasing sales, margins and inventory turns."
A complete list of the winning 2016 SDCE 100 projects is available on http://www.sdcexec.com/article/12225096/a-blueprint-for-supply-chain-success-sdce-100-for-2016-june-2016 and was published in the June 2016 issue of Supply & Demand Chain Executive Magazine.
About Supply & Demand Chain Executive:
Supply & Demand Chain Executive is the executive's user manual for successful supply and demand chain transformation, utilizing hard-hitting analysis, viewpoints and unbiased case studies to steer executives and supply management professionals through the complicated, yet critical, world of supply and demand chain enablement to gain competitive advantage.
For more information, please visit http://www.SDCExec.com
About Solvoyo:
Solvoyo is the next generation supply chain planning and optimization platform built for the digital revolution in the supply chain world. Solvoyo helps companies close the gap between planning and execution. Our all-in-one platform forecasts demand, optimizes inventory, plans production, replenishes networks, fulfills orders, and concurrently optimizes transportation plans. Solvoyo is currently the only planning platform that allows companies to plan their strategic, tactical and operational level supply chain actions in one tool. The scalability, analytical capabilities and quick implementation cycles of our true cloud based platform help our clients quickly achieve dramatic improvements in supply chain performance. We are headquartered in Boston, MA with our R&D center in Istanbul, Turkey. For more information, please visit http://www.solvoyo.com and follow us on Twitter and LinkedIn.