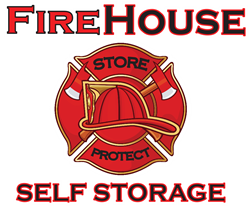 Through our floods and fires, our first responders are there to stand by those in need. We are here to remember the 145 Colorado firemen who have lost their lives in the line of duty along with the 343 lives lost in 9-11
Loveland, CO (PRWEB) July 27, 2016
Firehouse Self Storage is a local self storage facility located in Loveland, CO. According to the CEO, Chris Burton, "Firehouse Self Storage is the largest and most unique storage facility in Colorado."
They chose the firehouse theme because they believe in the importance of remembering and supporting the nation's first responders. Because of this, the facility donates a percentage of each unit's rent to Larimer County Search and Rescue. In addition, they offer discounts to military, firefighters, police officers, and seniors.
"Our belief as a family owned company is that we are here for our community first and foremost," said Burton.
This July, Firehouse announced the beginning of its annual Christmas in July donation event, where they host a toy drive to give underprivileged children in the community a chance to open a present on their birthdays. In addition to this event, Firehouse Self Storage will host its annual Hoodies for the Homeless drive in September, a Toys for Tots drive in November and December, their annual Easter Egg Hunt in the spring, and their annual garage sale next June.
"Through our floods and fires, our first responders are there to stand by those in need. We are here to remember the 145 Colorado firemen who have lost their lives in the line of duty along with the 343 lives lost in 9-11," said Burton.
Those interested in learning more about Firehouse Self Storage or their community outreach programs can visit https://www.firehouseselfstorage.com.
About Firehouse Self Storage
Firehouse Self Storage is a family-owned company, located in Loveland, CO. They believe in the importance of being there for the community first and foremost. They offer a variety of self storage units and parking for boats or RV storage. Part of their welcoming center includes a firemen memorial exhibit, and their firehouse theme is the only one like it in the nation.