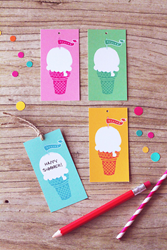 We are amazed with all the creative ways that communities are using the site.
Chicago, IL (PRWEB) July 27, 2016
Elfster.com, the top-rated Secret Santa generator, is proud to announce strong second quarter activity. The company has innovative technology, which allows a busy office manager or a busy family member to integrate a gift exchange with today's digitally connected society. The gift organizer simply logs onto Elster.com, and creates the infrastructure through which participants can upload their own gift lists as well as see the lists of their assigned person, making it easier than ever to exchange gifts online.
"We are amazed with all the creative ways that communities are using the site," explained Peter Imburg, CEO of Elster.com. "Recent gift exchange themes have included barbeque recipes and ingredients, Disney lovers, Weight Watchers groups and college freshman using the site to get to know each other. We love to learn about the groups, and are happy that our technology can help them to strengthen their community."
To learn more about Elster's technology, and its gift exchange generator please visit http://www.elfster.com/gift-exchange-generator/. There one can learn about the technology, and even sign up for a free account.
Using Online Gift Exchange Generators Throughout the Year
While the most famous example of a gift exchange is, of course, Secret Santa, the technology on which Elfster.com is based has many applications throughout the year.
The company has reported an annual 47% increase in new exchanges started during the second quarter. Additionally, the number of new users registering on the site has increased by 45%. According to Imburg, "We are continuing to work all year to make the site the best place to host a gift exchange. It is satisfying to see the growth reflecting our efforts."
About Elfster.com
Elfster is the Web's top-rated online Secret Santa generator. Participants use the company's tool to organize a holiday gift exchange of any type, learn Secret Santa rules or how to play, organize family, office or friends and generally keep track of your holiday or Christmas gift exchange all conveniently online. Elfster makes it easy, free, and fun!
Elfster.com
http://www.elfster.com/