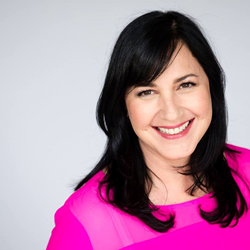 Sarasota, FL (PRWEB) July 28, 2016
Entrepreneur and executive consultant Renée Frigo Graeff debuts her judicious musings on applying her boardroom knowledge to life outside the office in what is sure to be a widely read new Huffington Post blog, 4 Lessons From the Sea to Boardroom. This practical, philosophical how-to advisory was gleaned from her 16,000 nautical mile voyage over the course of two years at sea while simultaneously working off the grid as CEO of Lucini Italia, Co., the premium Italian food company best known for its award-winning extra virgin olive oil, co-founded with her now ex-husband. Among the 4 Lessons Frigo tackles tips for stretching your comfort zone and growing self confidence; inspiring people to perform to expectation; when relinquishing control is smart; and the importance of removing the emotional stake when choosing your words. Mom's Crazy Trip, her first Huffington Post blog entry, serves as back-story to this insightful work. As a frequent guest speaker to entrepreneurial groups, Frigo's audience feedback was the inspiration to share her expertise on a wider level.
About:
Renée Frigo Graeff is the co-founder and former CEO of Lucini Italia, Co; under her leadership, the brand grew to more than sixty SKUs. She now serves as an advisor to celebrities, restaurants and companies interested in connecting to their consumers with emotional branding. She is an active investor in emerging companies and helps nonprofits in her local area. Renée is available as an advisor to companies needing expertise in advancing their products and services. Connect with her via Huffington Post, LinkedIn and Facebook.
Go to these articles and links to learn more about Renée.
http://www.huffingtonpost.com/renee-frigo-graeff/4-lessons-from-sea-to-boardroom_b_10229022.html
http://www.huffingtonpost.com/renee-frigo-graeff/working-off-the-grid-or-a_b_9791112.html
https://www.linkedin.com/in/renee-frigo-graeff-9a4a5a10?authType=name&authToken=DO2w