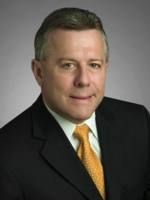 Houston, Texas (PRWEB) July 28, 2016
Kane Russell Coleman & Logan PC is pleased to announce that Christopher Pappas, a director of the firm's Houston office, has been selected for inclusion on the list of America's Top 100 Attorneys for Southern Texas by America's Top 100 Attorneys™. Christopher is a lifetime achievement recipient for his work in business litigation, civil defense litigation and personal injury litigation.
A veteran attorney with more than 30 years of experience, Christopher has represented major institutional clients, corporations, individuals and insurers in a wide variety of complex legal disputes throughout the State of Texas. His litigation experience encompasses an extensive array of matters, including business/commercial litigation, construction claims, personal injury claims, oil/gas litigation, first and third party insurance disputes, labor/employment claims, hospitality/retail litigation, product/mass tort liability claims, and professional liability disputes.
Membership among America's Top 100 Attorneys™ is intended to recognize the accomplishments of the country's most respected and skilled attorneys across all areas of practice. According to America's Top 100 Attorneys™, the organization chooses honorees through a "comprehensive multi-phase selection process involving proprietary algorithms and Qualitative Comparative Analysis in an effort to help ensure that only the most skilled and exceptional attorneys in the community are selected for membership." Only 100 attorneys in each region are chosen for membership.
Kane Russell Coleman & Logan PC is a full service law firm with offices in Dallas and Houston. Formed in 1992 with five lawyers, today KRCL has more than 95 attorneys. The Firm provides professional services for clients ranging from Fortune 500 companies to medium-sized public and private companies to entrepreneurs. KRCL handles transactional, litigation and bankruptcy matters in Texas and throughout the country.
SOURCE: Kane Russell Coleman & Logan, P.C.