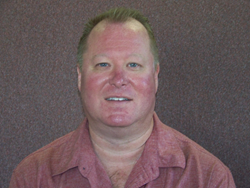 "I have really enjoyed working for GRx these past 10 years. It's been a real pleasure to work with so many outstanding people in Pharmacy during the last decade. It makes the years fly by." Tim Everitt
New York, New York (PRWEB) July 27, 2016
Guaranteed Returns® would like to offer their congratulations to Tim Everitt on celebrating his 10th year anniversary with the company.
Tim joined Guaranteed Returns®, founder of the pharmaceutical returns industry, in July 2006 as a Regional Service Executive in the Region. Throughout the years, Tim has proven to be consistently reliable and efficient in providing exceptional on-site pharmaceutical returns in his Philadelphia, New Jersey, Maryland and Delaware territories. At his career milestone, Guaranteed Returns values Tim's outstanding work, commitment and company loyalty. He is a great asset to the company and to his customers.
"Tim has been a tremendous asset to the Northeast team in his 10 years of service. He has developed strong relationships with his clients and has shown his expertise in the pharmaceutical reverse distribution industry. Thanks for your hard work and continued dedication Tim. It's greatly appreciated!" Tammy Wallace, Regional Director
About Guaranteed Returns®
For over 25 years, Guaranteed Returns® has provided pharmaceutical return services to hospital, government, independent retail, chain-store, LTC, Mail-Order and clinic pharmacies. Local GRx on-site service representatives are highly valued by customers for their professionalism, trustworthiness and for "going above and beyond." Business review consultations, inventory management assistance and unbeatable customer service are just a few of the attributes that customers say sets GRx apart.
Contact Guaranteed Returns® at 1-800-473-2138, or on LinkedIn.