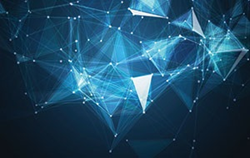 Boulder, Colo. (PRWEB) July 27, 2016
Enterprise Management Associates (EMA), a leading IT and data management research and consulting firm, today announced it will host a research webinar titled "Next-Generation Wide-Area Networking," featuring Shamus McGillicuddy, senior analyst covering network management at EMA.
The wide-area network is the connective tissue of a distributed enterprise. It connects end users and remote sites to applications, customers, partners, and much more. It is an essential infrastructure foundation for any company that does business across multiple communities, nations, or continents. The WAN is also in the midst of rapid change driven by the cloud, evolving business models, and technology innovations like software-defined WAN.
In its new research study, "Next-Generation Wide-Area Networking," EMA explores these areas of change in the WAN. EMA surveyed enterprise network infrastructure professionals on a wide range of topics that are affecting WAN engineering and management decisions.
During this webinar, McGillicuddy will explore the results of this research, including:

WAN connectivity trends, including the transition from MPLS-centric networks to public internet connectivity
The state of software-defined WAN adoption, drivers, and benefits
WAN access to the cloud, including how the cloud drive both architectural and organizational change
The changing nature of remote site networking, including the virtualization of network infrastructure and the growth of IoT devices
Trends in WAN monitoring and management, including which tools are most valuable for monitoring and troubleshooting WAN connectivity
The webinar is Wednesday, August 3 at 2:00 p.m. Eastern. Those who wish to attend can register at: http://research.enterprisemanagement.com/next-gen-wan-2016-webinar-pr.html
About EMA
Founded in 1996, EMA is a leading industry analyst firm that specializes in providing deep insight across the full spectrum of IT and data management technologies. EMA analysts leverage a unique combination of practical experience, insight into industry best practices, and in-depth knowledge of current and planned vendor solutions to help clients achieve their goals. Learn more about EMA research, analysis, and consulting services for enterprise line of business users, IT professionals and IT vendors at http://www.enterprisemanagement.com or blogs.enterprisemanagement.com.