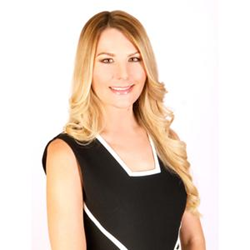 Boca Raton, Fla (PRWEB) July 27, 2016
Due to the explosive growth of Nutritional Products International (NPI) and NutriExport, the company's board of directors has decided to name Nicole Rasmussen as Executive Assistant to the CEO Mitch Gould. Rasmussen will serve as a key component in furthering the company's evolution.
In her role, Rasmussen will be responsible for assisting with all aspects of the firm's operations, including scheduling and preparing research and pricing analysis reports. She will also be a point of contact for NPI and make sure the firm's executive team has the information and data they need to provide the highest-level of sales, marketing and distribution solutions to the firm's diverse clientele.
"We are very pleased to welcome Nicole as the newest member of the NPI team," said Mitch Gould. "She is a self-starting and highly organized professional who has a great base of knowledge in communication, administration and business concepts — and she continues to learn. With Nicole on board, we will be able to enhance the already outstanding service we provide to our clients, who are located all over the United States and across the globe."
Prior to the position of Executive Assistant to CEO she was a legal assistant at a law office. Nicole Rasmussen has worked with everyone from world-renowned litigation attorneys to owners and executives from the largest nutritional companies in the world.
NPI is a leading sales and brand management firm that specializes in the nutraceutical, health and beauty and sports nutrition industries. The company provides innovative distribution services to brands worldwide, making it easier than ever to find success in world's largest consumer market — the United States. The firm's recently launched division, NutriExport, offers American brands better access to established distribution channels in more than 100 countries throughout North and South America, Asia, Australia, Europe and Africa.
"I'm excited to join the NPI team and contribute to the truly groundbreaking work this company is doing," said Rasmussen. "This is a great opportunity for me and I look forward to upholding NPI's strong tradition of providing responsive, professional and results-driven service."
About The CEO
Mitch Gould has more than 25 years of experience in the industry, having represented a wide range of nutraceutical, sports nutrition and health and wellness brands. He has worked with many of the world's top professional athletes, including Chuck Liddell, Ronnie Coleman, Steven Seagal, Wayne Gretzky and Hulk Hogan, among others.
For more information on NPI and its team, visit http://www.nutricompany.com. Learn more about NutriExport at http://nutriexport.com