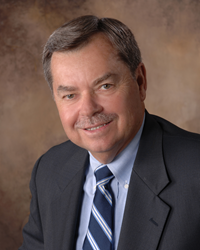 Even the safest driver sometimes cannot avoid an accident.
Tampa, FL (PRWEB) July 28, 2016
As August approaches, the most frequent month for car accidents Tampa Bay personal injury attorney Paul A. Meissner, Jr. cautions Florida motor vehicle drivers on what to do following a car accident, including common mistakes to avoid. As recent data underscores the high risk for car accidents in Florida this summer, Meissner explains this includes a high risk of legal mistakes that could lead to further harm in an accident's aftermath.
"Even the safest driver sometimes cannot avoid an accident," said Meissner. "It is critical for Floridians to understand how to react when involved in a car accident."
According to a recent study by the Auto Insurance Center, Florida is home to two of the deadliest highways in the country including Interstate-10. The report also explains that August and July are the most dangerous months for car accidents. Although there is a high chance Floridians may find themselves in an accident, there are major legal mistakes to avoid that may protect drivers from further legal harm, including:

Admitting fault
Not gathering information
Not seeking medical treatment
Not documenting damages
Talking to the other insurance company
Not retaining a lawyer
Drivers may avoid a multitude of grief when involved in an accident by keeping those easy tips in mind. Drivers have a much better claim report by collecting the other party's name, driver's license number, contact and insurance information, and vehicle make, model and license plate number. In addition, it is critical that all parties involved in the accident seek medical attention right away, even if physical signs of injury may not be apparent at the accident scene. Pain often occurs days later and injuries can be overlooked.
The most important mistake to avoid is trying to handle the accident alone, without legal counsel. Trust an experienced accident attorney to keep you protected from legal harm. Attorney Meissner is AV® Preeminent™ Peer Review Rated by Martindale-Hubbell® for high ethical standards and professional ability and has more than 45 years of experience serving Tampa Bay area residents as a personal injury and accident attorney. You may contact him for more information about accident safety and auto injuries by visiting CarlsonMeissner.com, or call 877-728-9653 for a free initial consultation and case review.
About Carlson, Meissner, Hart & Hayslett , P.A.
The law firm of Carlson, Meissner, Hart & Hayslett P.A. was founded in 1971 by attorneys Ed Carlson and Paul Meissner. For more than four decades, they have been committed to protecting the injured and defending the accused. Their attorneys have established a solid reputation of case success throughout Florida, providing strong legal representation, easy accessibility and a high level of dependability. A client-centered approach ensures that clients know what is happening as their case progresses, and understand their options every step of the way. With a focus on personal injury, they help victims of auto accidents, slip and falls and wrongful death accidents. The firm is well-known for their innovative criminal defense and DUI work, defending both local and high-profile clients. Attorney and Partner Kevin Hayslett is widely recognized as The Attorney to the Stars, providing strong legal representation for notable celebrities and dignitaries throughout Florida. The firm also handles social security disability, workers compensation, divorce, family law and immigration cases. They offer free initial consultations and have five convenient Tampa Bay Area locations. Attorneys are available 24/7 for emergencies. Count on the legal team of Carlson, Meissner, Hart & Hayslett, P.A. to be there, fighting for you, protecting your rights. For more information or to schedule a consultation, call 877-728-9653 or visit their website at CarlsonMeissner.com