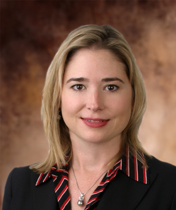 Clearwater, FL (PRWEB) August 04, 2016
August is ranked as the most frequent month for car accidents with increased summer tourist travel on U.S. highways. With August approaching, Clearwater accident attorney Jennifer A. Burns coaches drivers and passengers alike on how to prepare for an accident. There is a high-risk for injury on the road due to negligence, however, when drivers have access to their post-accident options, legal harm could be reduced significantly this season.
"Often, injured passengers are not given fair justice in the event of an auto accident," said Burns. "When drivers and passengers are aware of the legal options while battling an auto injury, they likely receive needed compensation."
What should you do if you are a passenger in a motor vehicle involved in an accident? First and foremost, if injured, treatment should be sought immediately, and documentation of all procedures recorded. Sometimes injuries and their symptoms develop later, but may not be diagnosed hours following the collision. Burns suggests collecting all information from those involved in the accident, including witnesses, in order to strengthen the injured passenger's personal injury case. If possible, the passenger should take photos of the accident scene and his or her injuries. All receipts for medical procedures, medication and treatment should be retained.
After this, the injured party should contact a personal injury lawyer. The majority of injured people Burns represents have bruises, cuts and broken bones, and sometimes injuries that cause long-term care or lengthy therapy. An injured individual is sometimes in need of expensive medical care, which should not come out of their pocket when the auto accident was not their fault. Most auto accidents are caused by negligence, making the other party eligible for treatment in the form of compensation for medical bills, loss of income due to the accident and pain and suffering caused by the event. Passenger rights laws protect those harmed by careless drivers, whether the negligent driver was in another car, or in the same car.
To determine liability of damage, an insurance adjuster is assigned to the case to examine which party is responsible for the collision. The investigation involves determining traffic conditions, weather, other vehicles, speed of collision and other specific automobile factors, as well as medical record of the injured and a recorded statement of the passenger. An experienced personal injury lawyer will file an insurance claim and handle communication with the insurance company, as well as negotiate a settlement value for the injured victim.
For more information about accident safety and auto injuries, visit CarlsonMeissner.com, or call 877-728-9653 for a free initial consultation and case review.
About Carlson, Meissner, Hart & Hayslett, P.A.
The law firm of Carlson, Meissner, Hart & Hayslett P.A. was founded in 1971 by attorneys Ed Carlson and Paul Meissner. For more than four decades, they have been committed to protecting the injured and defending the accused. With a focus on personal injury, they help victims of auto accidents, slip and falls and wrongful death accidents. The firm is well-known for their innovative criminal defense and DUI defense work, defending both local and high-profile clients. Attorney and Partner Kevin Hayslett is widely recognized as The Attorney to the Stars, providing strong legal representation for notable celebrities and dignitaries throughout Florida. The firm also handles Social Security disability, workers' compensation, divorce, family law and immigration cases. Carlson, Meissner, Hart & Hayslett P.A. has 5 convenient Tampa Bay Area locations, including Tampa, Spring Hill, Bradenton, New Port Richey and Clearwater. Free consultations are offered and attorneys are available 24/7 for emergencies. For more information about the firm or attorney Kevin Hayslett, visit them online at CarlsonMeissner.com, or call 877-728-9653 to schedule a free consultation. Fighting for the injured, defending the accused